Top 5 Places for Late Night Food in Boise, Idaho
Boise, Idaho is a city on the rise. Not only is the population growing, but with new businesses coming into the area, more people are visiting for business trips and vacations.
In turn, when you're busy running around all day, in meetings, or getting into town in the evening, a late night meal is all you have time for. Fifteen years ago, your options for late night food in Boise were limited to fast food chains and the occasional visit to a convenience store.
As in the case with many growing cities, the demand for late night options for food expands. To meet these expectations, food chains, restaurants and bars make the choice to stay open later, providing a service that wasn't necessarily needed before.
While the fast food places are still an option, your choices (and variety) of places to eat in the wee hours has grown.
Whether you are a night owl, in town for business, or simply winding down from a night on the town, here are the top five places in Boise, ID to enjoy a late night meal.
1. Merritt's Family Restaurant
Home to the World Famous Scone, don't let the full title of Merritt's fool you. While Merritt's leans towards the family attitude during the day, by night it transforms into a place where all walks of life congregate.
This restaurant has the old school, greasy spoon diner feel to it, which only lends to the party like atmosphere that is felt the later the night gets. The scone is a can't miss, sometimes even providing a meal in and of itself.
Honey is the preferred topping, but if you're feeling risky, go with chocolate syrup. (Don't worry, chocolate is good for you. And for the scone.)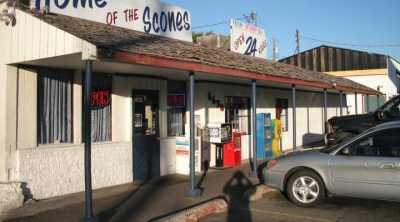 Merritt's Family Restaurant
Even if scones aren't for you (which you should definitely try one), the menu offers a variety of options, ranging from breakfast items to cheeseburgers to seafood platters, all at reasonable price.
Just don't forget to bring a few extra dollars to play the jukebox to listen to some good music while you enjoy your meal.
6630 W. State St., Boise, Idaho
(208) 853-6165
http://merrittsscones.com/
2. Pita Pit
Though a national chain, Pita Pit is a healthy alternative to the other late-night options that may not necessarily be good for you.
In this case, Pita Pit is both healthy and delicious, hopefully fulfilling both of your needs. Lines can be long on weekend nights after midnight, but the staff moves efficiently and quick in delivering your order.
Located in the heart of downtown Boise, you may have to deal with a outgoing bar crowd (if you're not part of that group already) but these meat, veggie, and even breakfast pitas are well worth it.
Plus, a sandwich is a great meal to take with you back to your hotel or home, ideal since options for seating at this Pita Pit location are limited.
$
746 Main St., Boise, Idaho
(208) 388-1900
3. Quinn's Restaurant/Lounge
Looking for a place that is relaxing and moderately priced with a friendly staff? You should look no further than Quinn's. This restaurant is located halfway between the Boise airport and the downtown area and is within walking distance of a few hotels in the area.
The restaurant is separate from the lounge, in case a sometimes rowdy bar crowd is not quite your scene. The kitchen remains open until 3am on Fridays and Saturdays, staying open until midnight on most other nights.
The food is top notch, ranging from breakfast to burgers to prime rib. And since you're in Boise, make sure to sample the finger steaks, a food item generally only found in the Northwest, more specifically in Idaho.
You usually won't walk away from Quinn's after a meal feeling unsatisfied and the staff provides a warm and welcome atmosphere that make it seem like they've known you for years.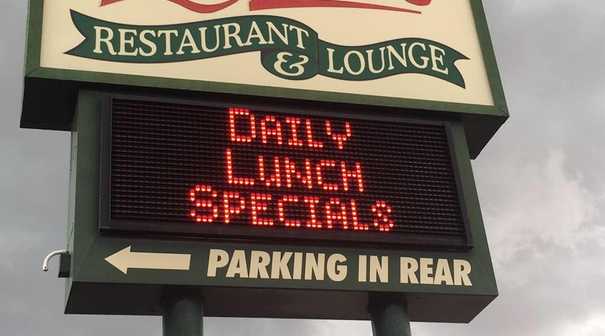 Quinn's Restaurant/Lounge
$$
1005 Vista Ave, Boise, ID http://quinnsrestaurant.net/
4. Pie Hole
Pie Hole is also located in the heart of downtown Boise and is a favorite among many of the locals, especially if you're part of the younger crowd.
New York style pizza is what's on the menu here and also is great for a meal on the run.
Seating is limited at the Pie Hole, but an outdoor patio is available to sit and enjoy your pizza if the weather permits. It's definitely worth it to grab a couple of slices of pepperoni (or the local favorite, the potato bacon pizza) and head back to your hotel or home for the night.
Don't want to deal with the hassle of the downtown area? No need to worry, as there is another location just outside of downtown.
Parking is also limited but when it comes to great pizza by the slice, Pie Hole is definitely worth the hassle.
$
205 N. 8th Street OR 1016 S. Broadway, Boise, ID
(208) 344-7783
http://www.yelp.com/biz/pie-hole-pizza-boise
5. Los Betos
Los Betos is a 24-hour Mexican Restaurant which has numerous locations in the Boise area, with the closest being is about a five to ten-minute drive from downtown Boise.
If you really want to conquer the late night food scene, you can visit a second location that is only minutes away from Merritt's.
Los Betos offers the standard fare of burritos, quesadillas, and tacos, but if you really want to fill yourself to the brim, try the Chiles Rellenos meal.
Even if you don't go this route, the burritos are packed full of ingredients and most of the meals will provide the late-night sustenance needed to fulfill your hunger needs.
$
Various Locations within the Boise area (SEE WEBSITE), Boise, ID
What is your favorite restaurant to grab a late night meal in Boise?