Podcast Episode 13: San Diego Bay Wine & Food Festival
In this episode of the Find Dining podcast, Michelle Metter, one of the organizers of the San Diego Wine & Food Festival gives us the inside scoop on Southern California's largest culinary event, featuring over 800 wines and 70 local restaurants.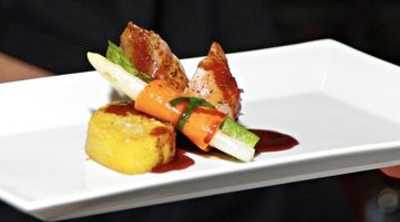 Food
November 14-18, 2012: Buy tickets

Visit the San Diego Wine & Food Festival website
Among the Chefs at the Festival:
Anthony Sinsay of Burlap

Scott Thomas Dolbee of Kitchen 1540
Out of the Frying Pan Picks:
Also available on iTunes.
Photos courtesy of TJ Sinsay (top), Lauren Radack (middle), and Joey Hernandez (bottom).