Podcast Episode 39: Lavagna in Washington, D.C.
Subscribe or leave a review in iTunes.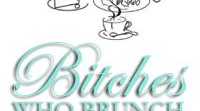 BitchesWhoBrunch1
In this episode of the Find Dining Podcast, Becca Clara Love of Bitches Who Brunch offers up another great restaurant recommendation: Lavagna in Washington, DC, where they serve up locally sourced Italian dishes like bruschetta, ravioli riccota and tiramisu. We talk about the secret to Ethiopian food, chili cheese fries, and where to find bottomless mimosas for Sunday brunch.
Read more about Lavagna on Bitches Who Brunch

Visit the Lavagna website

"Lavagna" means "chalkboard" in Italian

Lavagna is located at 538 8th Street SE

Try Ethiopian food at Etete

Follow great chefs like Jose Andrés and Michel Richard

Keep an eye on Teddy Folkman of Grandville Moore's

Over craft cocktails at The Columbia Room in The Passenger is where the real deals in D.C. happen

There's a great French joint called Le Diplomate

Rasika has awesome modern Indian cuisine
Becca recommends:
The Charcuterie

The Bruschetta

The Ravioli Riccota

The Chesapeake Rockfish

The Tiramisu
Washington, D.C. Dining Districts to Explore:
U Street & 14th

H Street Northeast

Chinatown/Penn Quarter
Washington, D.C. Food Events:
Food for Thought:
Q: What famous D.C. restaurant is known for it's chili cheese fries?

A: Ben's Chili Bowl.
Out of the Frying Pan Picks:
Favorite Steakhouse: J&G Steakhouse

Favorite Place for a Night Out with the Girls: POV

Favorite French Restaurants: Le Grenier and Le Deplomate

Favorite Sushi Restaurant: Sei

Favorite Place for a Business Lunch: Boqueria