Podcast Episode 43: The Usual Place in Sarasota, Florida
Subscribe or leave a review in iTunes.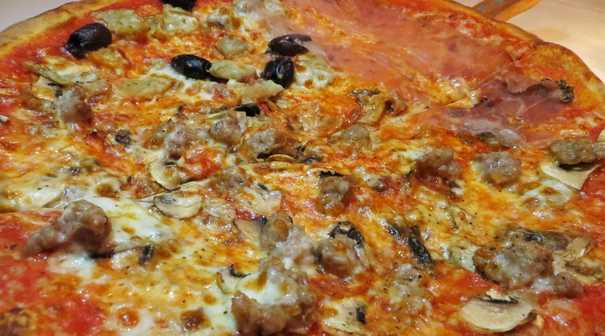 pizza
In this episode of the Find Dining Podcast, Laura Raymond of Destination Cuisine recommends The Usual Place in Sarasota, where Chef Chef Alessio serves up Italian dishes like Pork Shank. We discuss tightrope walkers, the plural of "octopus," and the virtues of a cucumber cocktail.
Read more about The Usual Place on Destination Cuisine

Visit the The Usual Place website

The Usual Place is located at 2157 Siesta Drive

"Octopi" is probably not the correct plural of "octopus"

Famous tightrope walker Nik Wallenda makes his home in Sarasota

About.com says Sarasota is very walkable

Chef Paul Mattison runs Mattison's City Grille

Chef Derek Barnes runs Derek's Culinary Casual

Get all-you-can-eat Stone Crab at Moore's Stone Crab Restaurant

Italian food is best prepared while listening to Andrea Bocelli
Laura recommends:
Tagliere di formaggi e marmellate

Pork Shank (a.k.a. the "Stinco al Forno")

Sampler of Italian Desserts
Sarasota Dining Districts to Explore:
Main Street/Downtown

Gulf Gate Area
Sarasota Food Events:
Food for Thought:
Q: What seafood delicacy is only available eight months of the year?

A: Stone crab.
Out of the Frying Pan Picks: