Podcast Episode 55: Langdon Hall in Cambridge
Subscribe or leave a review in iTunes.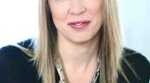 Danielle Brodhagen
In this episode of the Find Dining Podcast, Danielle Brodhagen of the Ontario Culinary Tourism Alliance recommends Langdon Hall in Cambridge, where Chef Jonathan Gushue serves up Canadian dishes.
Danielle recommends:
Poached chicken and foie gras terrine

The burger on the Wilk's bar menu

Pickeral

Dark chocolate pave
Ontario Dining Areas to Explore:
Toronto

Stratford

Niagara

Ottawa
Ontario Food Events:
Savour Stratford Culinary Festival (September in Stratford)

The Stop's Night Market (Toronto)

86'd at The Drake (Toronoto)

Ice Wine Festival (January in Niagara)

Herb + Wine Festival (May in Niagara)

New Vintage Festival (June in Niagara)

Tailgate Party (Niagara)

Peller Food Truck Festival (Niagara)
Food for Thought:
Q: When and where were the first butter tarts made in Ontario?
Out of the Frying Pan Picks:
Favorite Butter Tart: You Local Market Co-Op

Favorite Ice Wine: Peller Estates

Favorite Craft Brew: Beau's (Ottawa)

Favorite Place to get Pork: Perth's Pork Product

Favorite Place to go with Kids: Pizza Libretto

Favorite Farmers' Market: The Leslieville Farmers' Market