Podcast Episode 75: Understanding the U.S. Farm Bill
Subscribe or leave a review in iTunes.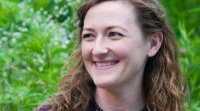 Sarah Hackney
In this episode of the Find Dining Podcast, Sarah Hackney from The National Sustainable Agricultural Coalition (NSAC) talks to us about the Farm Bill and how it impacts American farmers, chefs and diners. We discuss the changing face of US farming, why the bill took three years to pass in Congress, and the future of sustainable agriculture.
Hear why Alaska grows some of the biggest vegetables.

NSAC has over 100 member organizations from around the US such as Slow Food and Florida Organic Growers

Water and soil resources are major challenges to the sustainability of US agriculture.

Less than 2% of the US population farms as a full-time occupation. The average age of the US farmer is 57.

Corn and soybeans are the top 2 crops in the US.

The first US Farm Bill was the Agricultural Adjustment Act of 1938. The Farm Bill has to be renewed every 5 years or the USDA will have to revert back to the original post-Depression policies.

Compare the 2014 Farm Bill to the 2008 Farm Bill.

Women are the fastest growing demographic in US farming. An increased number of military veterans are also operating farms.
Food for Thought:
Q: About what percent of US mainland is used for farm land?

A: Just under 50%
Out of the Frying Pan:
The Farm Bill and Small Farmers: The USDA will offer mixed crop growers insurance against hail and flood damage.

The Farm Bill and Large Corporate Farmers: Business as usual, but funding cuts to conservation programs affects all size farms.

The Farm Bill and Wineries: There are provisions that help wine growers fund research and promote their wines to the broader market

The Farm Bill and Different Regions of the Country: Iowa and other Great Plains farmers can continue to access cost insurance for major cash crops; California farmers might see less funding for conservation efforts, but better insurance protections for organic growers.

The Farm Bill and Grocery Stores: If approved, programs like Healthy Food Finance Initiatives will make better food choices more affordable.

The Farm Bill and Consumers: The bill triples funding into CSAs and food hubs to get food more efficiently into markets.

Prediction for the Next Farm Bill: may not have one again. There could be a radical change in the way the US government approaches agricultural policy.
Straw photo courtesy of xedos4 / FreeDigitalphotos.net.