Podcast Episode 99: Where to Eat in New Zealand
In this episode of the Find Dining podcast, Elle Armon Jones of Big Foody Food Tours talks about culinary travel in New Zealand. We discuss adjusting to opposite seasons, Pacific Rim cuisine, and how Lord of the Rings put New Zealand on the tourist map.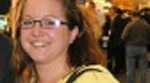 Elle Armon-Jones
Come hear Elle speak at the 2014 Food and Travel Expo

Auckland is the biggest Polynesian city in the world, with over 200 nationalities represented

Celebrate New Zealand's seafood bounty with the Scallop Festival or the Bluff Oyster Festival

Air New Zealand is a great way to get from one island to the other or rent a car and take the Interislander ferry

Visit in March to enjoy the autumn Cheese Festival or take in the wine harvest

Be sure to explore Hawke's Bay, Wairarapa, Marlborough, Nelson, and Greenstown

Get a taste of Wellington on a Plate

The Lucky Taco is on the forefront of Auckland's food truck scene

Keep an eye out for Al Brown, Annabel Langbein, Peta Mathais, Nadia Lim

When in Auckland, grab breakfast or lunch in Ponsonby, shop in Newmarket, or explore the beach in Takapuna

Learn more about New Zealand's native fish at the Seafood School
1. Food for Thought
Q : In New Zealand, it's called a kumara. What is it called in the US?
2. Out of the Frying Pan Picks
Dish to compare restaurants by: Mussel fritters

Favorite market: Parnell or Hobsonville Point

Beverage to try: 42 Below Vodka or Broken Heart Gin

Typical New Zealand dessert: Pavlova or Denheath custard squares

How is Australian food different? Italian food is more prevalent in Austrailia, particularly Melbourne

Place with a great view: Mount Eden