5 Questions with Brad Weaber of the New Orleans Convention & Visitors Bureau
Brad Weaber is the executive vice president of the New Orleans Convention and Visitors Bureau. A 25-year meeting industry veteran, Weaber and the team at the New Orleans CVB drive tourism is a $6 billion industry for New Orleans attracting more than nine million visitors annually. We sat down to ask him a few questions about his city...
1. What foods is New Orleans known for?
New Orleans is known for food – it is why people travel here, why they hit the gym when they get home, and why they can't wait to come back. While everything you put in your mouth in New Orleans is delicious, there are some unique dishes that you can only get in New Orleans that you must have while you're here: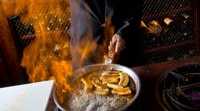 Classic NOLA Restaurants
Gumbo, a melting pot of New Orleans ingredients, it can be compared to what other would consider a stew, served with chicken and sausage or seafood and over rice, but to locals it is much more than that. It begins with a roux and hours are spent stirring and seasoning until it is perfected.

Jambalaya, a traditional rice dish with bold flavor and perfect spice as well as various ingredients such chicken, sausage, seafood, or any mixture of the three.

Seafood is featured in virtually every dish. It is boiled, fried, eaten raw or even throw it in an etouffee, a thicker stew seasoned to perfection and chock full of delicious, plump crawfish (or shrimp, depending on the season).

New Orleans' version of a sandwich is a muffuleta, a massive and delicious Italian cold-cut sandwich, or po-boy, overstuffed sandwiches served on French bread.

Red beans and rice are a Monday tradition because that's when New Orleanians made the dish with leftover pork from +Sunday dinner and could leave the beans to cook all day while they tended to their washing.

You can't skip dessert - for your sweet tooth we have beignets (over version of a donut – friend dough covered in powdered sugar), bananas foster, bread pudding, and king cake is available January 6th through Mardi Gras Day, which is March 4th this year.
And the list goes on. For more details and recipes visit our website.
2. What are some of the dining districts foodies visiting the city should be sure to explore?
The French Quarter is the city's most valuable asset. It is where traditions, recipes, and prominent chefs began creating the city's signature dishes nearly 300 years ago, but the New Orleans culture is spread across the entire cities.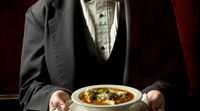 Classic NOLA Restaurants
The Central Business District, Garden District, Uptown, Mid-City, Bywater and Marginy neighborhoods have some of the best and up-and-coming restaurants in the city. While the French Quarter will always be a part of anyone's trip to New Orleans, visitors are venturing out to other areas to discover what the locals get to experience every day.
3. Besides Mardi-Gras, what are some of the big food events that happen during the year?
In the spring and fall there is a festival virtually every weekend. We celebrate oysters, creole tomatoes, seafood, BBQ, po-boys and so much more. Here is a complete list and dates.
4. Tell us a secret about the New Orleans food scene that we may not have seen in other places
Locals are passionate about iconic dishes that reflect the city's historic gumbo of cultures, from African, French and Spanish to Italian, Irish and Southeast Asian. Typical Creole fare is on the rich side – beginning with rouxes or buttery sauce. Because of our geographic location, gulf seafood is everywhere and as fresh as you can get it.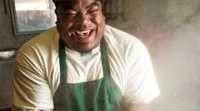 Classic NOLA Restaurants
5. NOLA was hit hard by Hurricane Katrina in 2005. What do visiting foodies need to know about the recovery since the storm?
There are now more than 1,300 restaurants in New Orleans, nearly double the number that there were prior to Katrina. Prominent New Orleans chefs have expanded their restaurant portfolio, new chefs have entered the market and there is a creative energy on the dining scene in the city that is unlike anything you could imagine.