Don't Leave New York City Without Trying These Five Dishes
New York City is an eating town. Everywhere you turn there is an abundance of food to purchase. Actually, even if you don't leave home, deciding where to order in from can be an hour long process. I was born and raised in the boroughs of New York and am definitely not complaining because I love having not only choices when I eat, but that I have delicious choices when I eat. However, if you have limited time in New York, I've narrowed my long list of must eats to just five dishes you have to try when you are here. In my head I keep going back and forth wondering if I should have swapped out one dish for another because there is so much good food here, but I have a feeling that you won't be disappointed with any of these five items.
1. Ike's Vietnamese Fish Sauce Wings at Pok Pok
Amazing. It just kind of sneaks up on you how wonderful these Asian style chicken wings are and you don't realize how addicting they are until you have eaten the entire plate. Pok Pok uses Amish chicken wings that have been marinated in sugar and fish sauce, then fried and then tossed in a beautiful, caramelized sauce. They are a tiny bit on the salty side, but in a good way because it makes your beer that much more satisfying.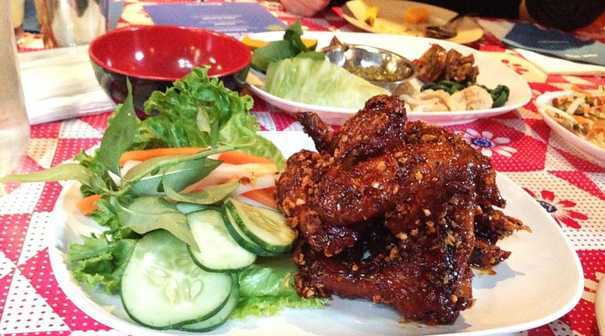 Ike's Vietnamese Fish Sauce Wings at Pok Pok
117 Columbia St., Brooklyn, New York
(718) 923-9322
http://pokpokny.com/
2. Spaghetti at Scarpetta
The 'holy crap' reaction to this dish is that you are being charged $24 for spaghetti. But I guarantee you that it is worth every single penny. I have gone back on multiple occasions to just sit at the bar of this meatpacking neighborhood restaurant to eat a bowl of this fresh, simple and intensely comforting bowl of pasta. What's amazing is that the sauce is simply tomatoes, some seasoning, butter and cheese. But because great ingredients are used and the pasta is very well made, it really elevates the dish and turns it into spaghetti that you have never had at home, unless your grew up in Scott Conant's household.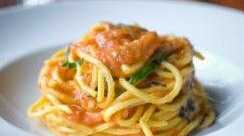 355 W 14th St., New York, New York
(212) 691-0555
http://www.scottconant.com/restaurants/scarpetta/new-york/menu
3. Doughnuts at Doughnut Plant
My mouth waters at the thought of a doughnut from doughnut plant. And to show you how gluttonous this shop makes me, let's just say that I have never left with just one doughnut. I have also never left with less than four doughnuts. Not only do they have a variety of seasonal doughnuts depending on what produce is at its peak, but they have different styles for you to choose from such as yeast, cake and filled depending on your own personal preference. Whenever I go I purchase one of the seasonal doughnuts, a doughnut of the day, a Crème Brulee and a yeast Vanilla Bean. Some of my other favorites also include the Tres Leches, Peanut Butter & Jam and Blackout Cake.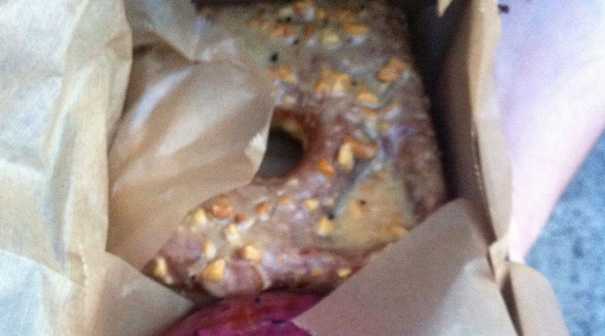 Doughnuts at Doughnut Plant
379 Grand St., New York, New York
4. '21' Burger at the Bar Room at the 21 Club
You can also order this delectable burger at the 21 Club restaurant, but I just love the décor of the Bar Room. It was love at first bite with this burger, but I must tell you that it has more of a meatloaf flavor profile than it does your typical, salt and pepper, grilled burger. I eat it with my hands, like a big burger should be eaten, and don't care how I look to the fancy neighboring tables. Though, I must say that I must look like I am sincerely enjoying it every time because usually someone leans in to ask me what I ordered.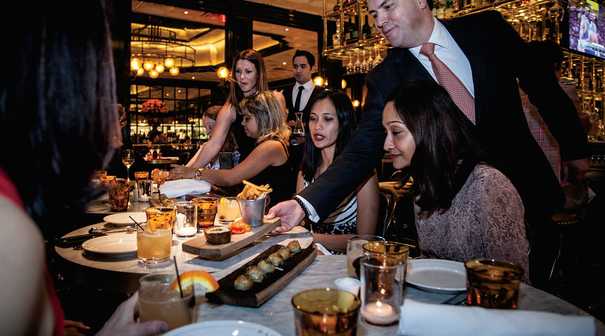 '21' Burger at the Bar Room at the 21 Club
21 W 52nd St., New York, New York
(212) 582-7200
5. Pizza
Growing up in New York, pizza is near and dear to me. And because of this, I must separate the types of pizza offerings into three categories and then offer up my top pick for each category.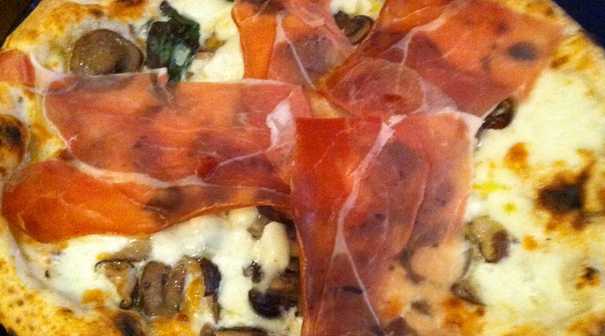 Neapolitan Pizza at Don Antonio
New York Style Pizza at New Park New York style pizza are big triangle slices of pizza that you usually see in movies, being served on paper plates, folded in half and that leaves patrons pulling on strings of cheese with each bite. New Park's sauce, mozzarella and slightly charred bottoms make for a perfect New York slice.
New Park Pizza
15671 Cross Bay Blvd., Jamaica, NY 11414
http://newparkpizza.com/
Neapolitan Pizza at Don Antonio. The men behind Don Antonio have so much experience in the pizza world, it's no wonder that they have become one of the hottest Neapolitan pizza places in the city. Neapolitan pizzas are sold as small pies, cooked at very high temperatures in a wood brick oven, have a chewy crust and have to meet certain standards set by the Associazione Vera Pizza Napoletana in order to be called Neapolitan pizza. Be sure to try more than one pie at Don Antonio because they are just that good.
309 W 50th St., New York, New York
(646) 719-1043
http://www.donantoniopizza.com/
Brick Oven Style Pizza at Grimaldi's think of what is called a brick-oven pizza in New York as an Americanized version of a Neapolitan. It's normally sold as a pie (though much bigger in size than a Neapolitan), very thin, cooked in a coal brick oven and has a crust that is crispy on the outside with a slight chew on the inside. Because they are so thin, you can easily go through half a pie before you start to get full and want to stop eating. Grimaldi's just knows how to cook their pies beautifully, so much that you will want to get one to go with you.
Grimaldi's
1 Front St. New York, NY 11201
(718) 858-4300
http://www.grimaldis.com/