Five Downtown New York City Restaurants Every Tourist Should Visit
Are you planning your first trip to the Big Apple? Here are five fantastic New York City restaurants that should be on every foodie's bucket list.
1. Toro
Boston chef Ken Oringer arrived in New York City to lots of buzz in the fall of 2013 to showcase his pièce de résistance, Toro. Situated in a lofty corner space at the edge of Chelsea, this tapas restaurant will unleash your taste buds. Don't expect your run-of the-mill Spanish tapas taverna. Toro's flair focuses on exciting and unusual items like fresh live sea urchin, tripe, foie gras, and blowfish.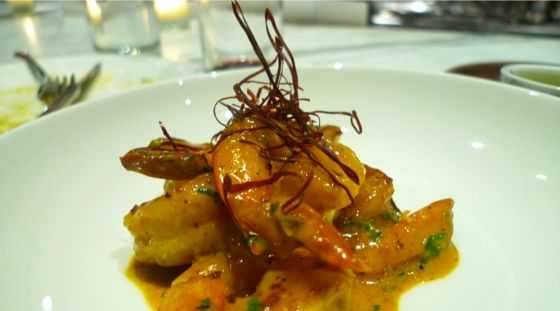 If you can, grab a seat at the back bar and watch Chef Oringer work his magic firing up hundreds of delectable morsels. The menu is quite extensive. Take your time, the staff will walk you through the favorites and measure your adventurous quota.
$$$
85 10th Avenue, New York, NY 10011
(212) 691-2360
2. Taim
Founded by Israeli couple Chef Einat Admony and Stefan Nafziger, Taim brings New York City a gourmet version of the vegetarian street food staple, falafel. Their original outpost can be found on a quintessential West Village street.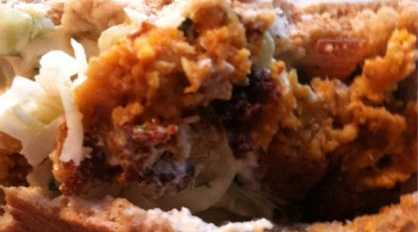 A line usually forms outside of this tiny gem. If you're lucky, seat yourself at the small bar and people watch window-side. You should definitely try the harissa falafel, which is topped with homemade creamy hummus and a delicious pickled cabbage slaw.
Taim also boasts a smoothie bar, with a favorite being the date, lime, and banana. Don't let the vegetarian menu dissuade you; even the most carnivorous of clientele will leave satiated.
$
222 Waverly Place, New York, NY 10014
(212) 691-1287
3. Artichoke Basille's Pizza
If you're looking for decadent pizza, Artichoke is your place. You can grab a few slices to-go at various locales throughout downtown, but if you want to rest your feet, you should get comfy at the Chelsea location.
Artichoke Basille's Pizza
Created by Staten Island cousins Francis Garcia and Sal Basille, their artichoke slice--a thick pizza smeared with a cream sauce and finished with crisp artichokes, spinach, and gooey cheese--won praise amongst critics. However, their other pizzas, such as the vodka sauce with a twice-baked crust or the classic margarita, are not-to-be-missed. A full bar with Italian wines as the signature pieces and draft beers complement the meal nicely. Plan on being very full upon leaving.
$$
114 10th Ave, New York, NY 10011
(212) 792-9200
4. Aroma Kitchen & Wine Bar
Tucked away on a quiet East Village street, Aroma Kitchen & Winebar is a wonderful date-night restaurant. Expect to be greeted by the welcoming owners, Vito Polosa and Alexandra Degiorgio. You can choose to mosey up to the wine bar near the front and chat it up with friendly bartenders or escape to the back dining room and surround yourself with exposed brick and delicate chandeliers.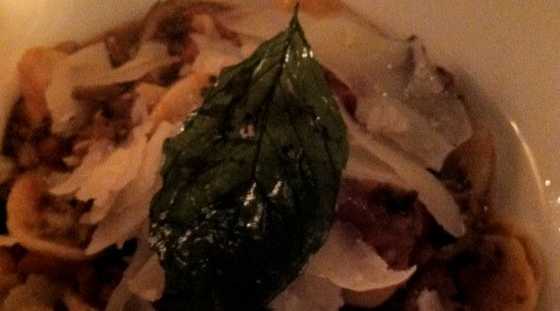 All of their pastas are homemade, created with the freshest ingredients, and demonstrate a certain flair and thoughtful quality. Their wine list is lovely as well, showcasing a bevy of Italian wines.
$$$
36 East 4th Street, New York, NY 10003
(212) 375-0100
5. Prune
There is usually a queue form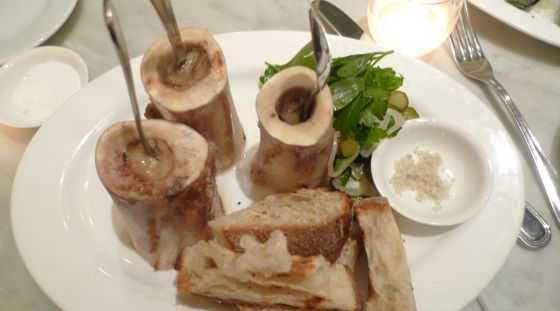 ed down the street during weekend brunches, but if you're lucky, you can sometimes snag a table without waiting on a weeknight. Gabrielle Hamilton 's prized possession, Prune, has been a hit in the East Village since 1999. Rich dishes such as roasted bone marrow or spatchcocked pigeon are a must with a varied wine list to boot.
Hamilton does a wonderful job creating a decadent and memorable dining experience. If you're brave, wait out the line for Saturday and Sunday brunches. Be prepared for close quarters—the restaurant boasts a natural buzz that makes you feel like you're part of New York City's pulse.
$$$
54 East 1st Street, New York, NY
(212) 677-6221
6. What New York City restaurants are on your must-eat list?
Marisa Olsen is the founder of Les Foodités, a food blog that explores the culinary arts with a focus on my passion for cooking and restaurant reviews in New York City.

Marisa Olsen