Check out California's Lucky Dog Hot Sauce
Taste Trekkers Food and Expo was made possible through a kickstarter campaign. And to give back we like to feature awesome projects that need your support.
Meet Scott Zalkind: He studied Ag/Hort at Humboldt County, went on to work in flowers in the Netherlands, South San Francisco, CA and Gilroy, CA. He was dissatisfied working in the horticulture industry and went back to school for IT. After 11+ years in project management, and 8 years of hobby hot sauce making, he first launched Lucky Dog Hot Sauce in 2012, then left his job in February of 2013 to pursue his passion full time... And we aren't sure he has slept since....
1. Tell us about the history of Lucky Dog Hot Sauce
Lucky Dog Hot Sauce was my hobby for 7+ years. In June of 2012 I turned it into a small business due to overwhelming demand. I simply could not keep up with all of the people who gobbled it up so fast, nom nom nom.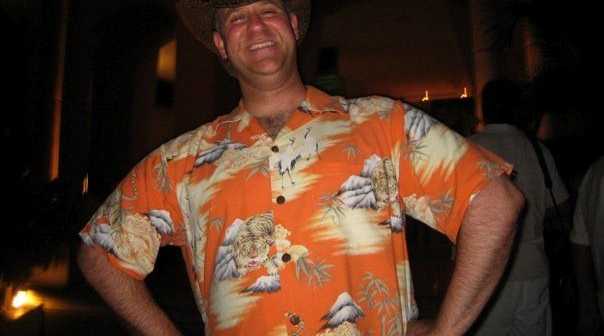 Scott Zalkind
Every batch I made, I'd have none left for myself - which was kind of depressing since that's why I started making it in the first place. So now I'm making a lot of it!
2. Where can people get your hot sauce? How will this Kickstarter campaign impact its availability?
Lucky Dog Hot Sauce is in about 50 stores in the San Francisco Bay Area, and another 8-9 locations around the country ( hot sauce super-stores primarily ).
It's also served in several restaurants as their "house table sauce" which I'm delighted by. I make my sauce for use with food, not to win a bet with heat and it's great validation to have excellent restaurants feature my sauce on their tables. It's an honor, really.
3. Your source most of your ingredients from California. Can you tell us more about where you get your ingredients from?
Sure! I love talking about it because it's important to me - I get my garlic from Gilroy, California (one of the garlic capitals of the world) about 30 mins south of me.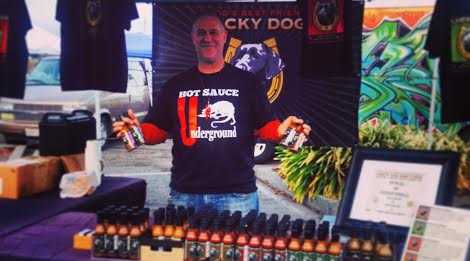 Lucky Dog Hot Sauce on display
Just north of there is Morgan Hill, where I source most of my peppers (with the exception of the Chile Tepin from San Diego in the new Dia del Perro sauce, and the Moruga Scorpions in my Black Label that came from Smokin Ed Currie in South Carolina). My apples are from Nana Mae's Organic Apples, and they're a farmer's market neighbor of mine.
Dates are from Coachella Valley in SoCal, and figs are from Northern California. Onions & Carrots come from Visalia and my carrot juice is actually Odwalla ! (I love their carrot juice!).
Sourcing produce locally is one of my main priorities when creating sauce - sometimes that means paying a bit more and thus making a bit less profit on a bottle, but that's ok...from my perspective a few cents here or there isn't nearly as significant as maintaining a sense of community with my company.
Karma means a lot to me and since I'm a farmer's market guy it would be tough to look my neighbors in the eye every day if I went outside of California for the majority of my produce just to save a couple bucks.
4. Tell us more about your new sauce Dia del Perro sauce
I love this sauce! Growing up in California, I always loved the salsa bars at the various mom & pop taquerias in my area. There were the salsa frescas for chips, and then there were always 2 "table sauces" - a red and a green or an orange and a green. They weren't quite salsas, but they also weren't quite hot sauce (as they were made fresh daily).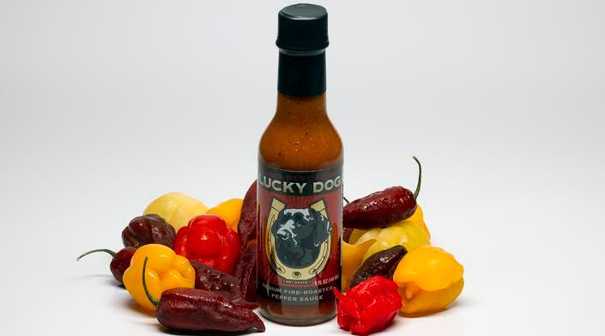 Made from California ingredients
I wanted to create a verde that provided a similar profile to the green table sauces that I loved so much growing up, but with the complexity that people have come to expect from Lucky Dog Hot Sauce. I also wanted more than just a mild, 1-note tomatillo sauce. With Dia del Perro I used both Serrano peppers and chile Tepin (bird's eye peppers) to add a bit of extra heat, just approaching a medium sauce. For layered flavor I've incorporated alderwood smoked sea salt, toasted onion & roasted garlic to create a nuanced sauce unlike any verde I've ever tasted.
Those with sugar aversion are thrilled to find that I use only apples and carrots for sweetness in this one. I could not be more pleased with the results. I sampled this sauce to somewhere around 1000 people over 4 days in San Francisco at both the North Beach and Union Street festivals the last two weekends and 100% of those who tasted it loved it - many of them said it was my best sauce to date and I'm inclined to agree.
The label is another story - I was inspired by my friend Robin Case's Dia de Muertos paintings and commissioned a painting of a Dia de Muertos style Lucky Dog label just for fun. I loved it so much I tattooed it on my arm, and it quickly dawned on me that it would make a phenomenal sauce label. The real challenge this time was crafting a sauce that could stand up to the label art, so I spent about 6 months working on Dia del Perro!
Robin is a displaced New Orleans artist currently living in Kansas City, Missouri - I love supporting her in any way I can because she's way too talented to not be appreciated more. One of the campaign rewards is a limited edition signed poster and a portion of the proceeds from that reward will go directly to Robin - art supplies don't pay for themselves!
5. Give us some out of the box ideas on how to use your hot sauce
My sauces are extremely versatile - they're primarily finishing sauces, as they're low in sodium and have either low or no sugar, so they are truly designed to c ompliment a wide array of food.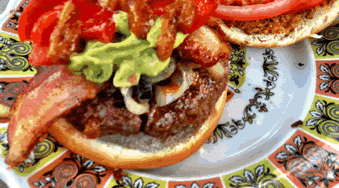 Hot stuff!
For "out of the box", mixing Red Label with mayonnaise makes for a tremendous sandwich spread or aioli for dredging artichoke leaves, or for use as a Japanese-style glaze on a baked salmon. Any of my sauces can be mixed 2:1 with melted butter for instant gourmet caliber wing sauce.
Most out of the box might be using the Black Label in a Bloody Mary - spectacular flavor!
One of my all-time favorite flavors though is my hickory-smoked mild Purple Label used with aged sharp goat cheese and walnut raisin sourdough bread. At my Thursday Marin Civic Center farmers market my two closest neighbors are goat cheese and sourdough bread, so this is a frequent delicacy for me! It's so simple a combination of things, yet creates an amazingly complex and succulent flavor that just works beautifully. The raisins add a sweetness that's enhanced by the fig and apple in the sauce and the sharp notes of the cheese when combined with the subtle hickory - it's just heavenly, one of those "perfect flavors", and so simple.