Podcast Episode 28: Wisteria in Atlanta
In this episode of the Find Dining Podcast, Malika Harricharan of Atlanta Restaurant Blog offers up another great restaurant recommendation: Wisteria, where Chef Jason Hill serves up Southern dishes like molasses-rubbed pork tenderloin, fried catfish, and shrimp 'n grits. We discuss the ethics of food blogging, what it's like to judge a food competition, and why food trucks are gateway drugs for foodies.
1. Highlights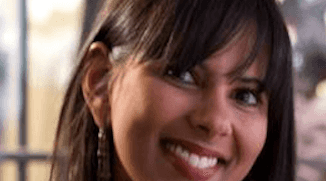 Malika Harricharan
Read more about Wisteria on Atlanta Restaurant Blog

Visit the Wisteria website

Wisteria is located at 471 North Highland Avenue

Buy Malika's book, Food Lovers' Guide to Atlanta

Learn more about the Association of Food Bloggers
Malika recommends:
Black Eyed Pea Hummus

Tuna / Salmon Tartare

PEI Mussels

Molasses-Rubbed Pork Tenderloin

Fried Catfish

Shrimp N Grits

Bread Pudding
3. Food for Thought
Q: What state produces more peaches than Georgia?

A: South Carolina.
4. Out of the Frying Pan Picks
Favorite Place for a Night Out with the Girls: Pura Vida Tapas

Favorite Place to Eat before a Braves Game: Bottle Rocket

Favorite Place to go for Valentine's Day: Modern Restaurant + Bar

Favorite Brew Pub: 5 Seasons Brewing (Westside)

Favorite Food Truck: W.O.W! Food Truck

Favorite Place to Eat on a Budget: La Fonda Latina