Podcast Episode 92: Top Chef's Sheldon Simeon on Where to Eat in Hawaii
In this episode of the Find Dining podcast, Top Chef finalist and fan favorite Sheldon Simeon of MiGrant and Mala Wailea tells us how to eat like a local in Maui. We discuss Hawaiian family celebrations, elevating ramen, and his rise from dishwasher to celebrity chef.
1. Highlights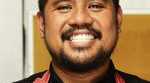 Chef Sheldon Simeon
Chef Sheldon is a two-time James Beard Award semi-finalist

Sample a classic Hawaiian plate lunch at places like Aloha Mixed Plate

Taste how Star Noodle puts a gourmet twist on Sheldon's childhood breakfast

Maui restaurants often grow their own produce

MiGrant showcases produce from Kumu Farms

Be sure to try some kahlua pig or loco moco

While on hiatus from "Top Chef", Sheldon went underground at Vintage Cave in Honolulu
2. Food for Thought
Q: What is the name of the underground oven used to cook kahlua-style?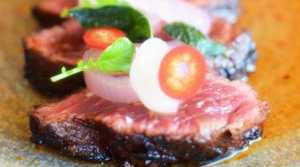 Migrant hangar
3. Out of the Frying Pan
Traditional drink: Enjoy a mai tai by the beach

Favorite restaurant to visit when not working: Ka'ana Kitchen

Favorite food truck: Maui Fresh Streatery

Great foodie events: Hawai'i Food and Wine Festival in Aug-Sept

Behind the scenes of "Top Chef": the contestants are whisked around town like ninjas