Q&A with Savor Gettysburg Food Tours
Lori Korczyk is the owner of Savor Gettysburg Food Tours in Gettysburg, Pennsylvania. We asked her some questions about the food scene there...
1. What foods is Gettysburg known for?
Our town was settled in 1718 by Scotch-Irish and German immigrants, and because of these early settlers Gettysburg continues to highlight the original Pennsylvania Deutch/Dutch (German) foods as a way to carry on their heritage through food. In addition, our town offers cuisine of a myriad of different nationalities including: Mexican, Irish, French, and New American Cuisine.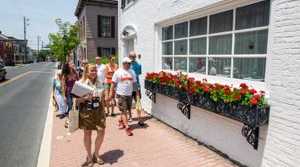 Savor Gettysburg
2. What neighborhoods should people visit when they come to your city?
The layout of Gettysburg is absolutely perfect for a walking food tour. The downtown area encompasses only several blocks but is abundant in both casual and fine dining. Specialty shops are sprinkled throughout the town, which makes for a unique shopping experience year-round.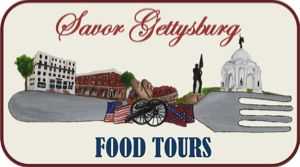 Gettysburg Food Tours
3. Are there any events foodies should plan their trip to your city around?
We are located in the apple belt, which houses over 20,000 acres of apples. Adams County is one of the top 10 apple producing regions in the US. Annually we celebrate our local Apple Blossom Festival in May and our Apple Harvest Festival in October. It's encompasses all things apples and all things fun. In addition, we hold our Gettysburg Festival that highlights local food establishments and music. If you're into microbreweries, we also hold Gettys BrewFest held in August, an Irish Festival in July and our famous Gettysburg Wine and Music Festival in September.
4. What is the best time of year to visit your city?
Gettysburg is such an amazing and magical town filled with things to do year-round. There are endless things to do and see. Our main draw is our 6,000 acres of battlefield that are visited by 2.4 million people annually. The historical battlefields can be seen by foot, car, Segway, horseback, carriage ride, Gettyped, bicycle, bus, or motorcycle. Adams County hosts a multitude of special events in Gettysburg, PA year-round, and there is always something new to see and do. Gettysburg and its surrounding area is home to unique festivals, fairs, exhibits, theaters, and concerts that are a must-see while visiting the area.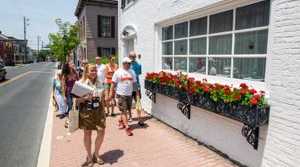 Savor Gettysburg
5. Who are some of the chefs in your city that we should keep an eye on?
Chef Josh Fidler – Fidler & Company Craft Kitchen, Biglerville, PA
All three chef's bring their creativity and talents to the table with regard to new cuisine and experimentation with infusion cooking. In addition, all three chefs take advantage of our rich agritourism county where fresh produce, meats and poultry are in abundance. We are no stranger to farm-to-table cooking. It's pretty much the norm here in Gettysburg, and most all of the restaurants in town take advantage of our fertile fields.
6. What can people expect on your food tours?
I always say there's no better way to see a town than to eat your way through it! Taking a Walking Food Tour with Sav or Gettysburg Food Tours is one of the most fun and unique ways to visit a town. Your taste buds will be taken on an entertaining culinary adventure through historic Gettysburg by way of 7 unique eateries. We offer a choice of two different and unique food tours. Our Historic Downtown Tour and our new Savory Sweets Tour.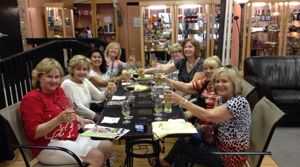 Savor Gettysburg
7. Give us some food trivia about your city
One Lincoln Food and Spirits Restaurant, which was named after our 16th President offers two of President Lincoln's favorite dishes at their restaurant, Chicken Fricassee with buttermilk biscuits and Chicken Pot Pie. Additionally, our town's very own Gary Owen Irish Pub was ranked the second best Irish pub in the world outside of Ireland!