A culinary or food tour is a professionally guided tour of the local food and beverage scene and may include hands-on workshops. Food tours can be a great way to get a taste for local ingredients and artisan products as well as to learn the history and culture of the region, particularly with respect to how it influenced the development of the cuisine.
The nature and duration of the tour will vary. They are typically conducted in groups, though private or small group tours may also be available. Common examples are a walking tour of the restaurants and shops in a particular neighborhood or a bus tour of a city's ethnic neighborhoods City or country tours may also be conducted by bicycle, Segway, or private car service.
1. How long does a culinary tour last?
A typical food tour will last 2-4 hours. Some tour agencies also offer all-day or multi-day culinary excursions.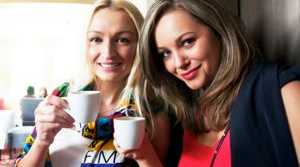 Sobe food tour
2. How much does a food tour cost?
Often food tours will cost between $35-70 per person. Longer tours or tours with additional amenities may cost more.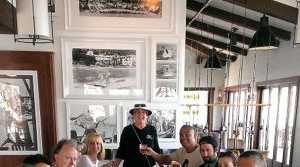 Bluewater Cheers
3. Will food be provided?
Usually. This will depend on the particular food operator. Many food tours include meals or tasting samples that will more than satisfy as a meal alternative. You may be responsible for purchasing your own food and beverages from the locations being visited. This will typically be specified on the travel agency's website. Before booking any tour, feel free to ask the tour provider to clarify what is included and how much additional spending you can expect during the tour.
4. Get Our Best Food & Travel Articles
Sign up for email newsletter, and once a month we'll send you our best food and travel articles.
5. What should I wear?
Food tours are often conducted on foot, so wear comfortable walking shoes. You may also wish to bring a backpack or tote for carrying personal items and purchases made along the way. The weather will depend on the area being toured and the time of year; however, it is generally advisable to wear layered clothing, use sunscreen, and bring sunglasses and a hat. Many tours are offered "rain or shine". Be sure to check with the tour operator regarding the expected weather conditions and their cancellation policies.
6. Can I bring my kids?
Maybe. Well-behaved children are welcome on many tours. Beverage facility tours are generally limited to persons of legal drinking age and some walking tours may be too strenuous for small children. Check with the tour provider on their policies and age recommendations.
7. What if I have food allergies or special dietary needs?
First, consider the nature of the tour and determine if it is a good fit for you, then discuss your needs with the tour operator prior to booking. Some locations will be able to make substitutions; others may not. You may elect not to sample products that do not meet your needs.
8. Should I tip my tour guide?
Within the United States, unless included as part of the tour cost, it is customary to tip private tour guides 15-20% depending on the duration and quality of the tour. For public tours, a tip of $1-2 is appropriate for the guide and another $1-2 for the driver is also appreciated. Outside the United States, tipping customs vary from country to country. International tour agencies may include gratuities in the tour costs and can advise on what is appropriate for the area you are visiting.
9. What should I ask before I book my tour?
What is included and not included (samples, gratuities, etc)?
What is the mode of transportation and what accommodations can be made for persons with mobility issues or small children?

Does the tour end in the same location that it begins?

What accommodations can be made for special dietary needs?

What can I expect from the weather?

What is your cancellation and refund policy?

Can I take photographs or video?

What should I bring (or not bring) with me?

Where should I park?
10. Where can I learn how to start my own food tour?
We recommend that you call the folks at Food Tour Pros. They've helped dozens of people launch their own food tour businesses.