Food tourism (or "culinary tourism") is simply a matter of traveling beyond your immediate neighborhood to find great food. Of course, the further you are willing to travel, the broader the your range of culinary experiences will be. Whether you're heading to Italy for the pasta, Napa for the wine, or Texas for the barbecue, you are a food tourist. Of course, we prefer the term "Taste Trekker."
1. Am I a Taste Trekker ?
A food tourist might follow their favorite food truck from neighborhood to neighborhood, make a "bucket list" of restaurants across the globe to visit in their lifetime, or plan an entire vacation hands-on cooking workshops. But Taste Trekkers can also be more casual. You may be going to Paris to see the Louve, but if you're going to make darn sure that you eat well while you're there, you're still a Taste Trekker.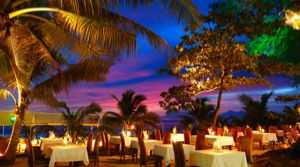 2. Are Taste Trekkers food snobs?
Food tourism doesn't mean that you only eat gourmet meals. Often, food tourists are simply in search of authentic or new culinary experiences. Some Taste Trekkers like white table cloth restaurants, while others prefer street food. Food tourism isn't about the type of food that you eat; it's about the fact that when you go to a new place, you seek out new food experiences.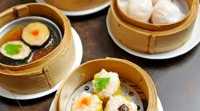 Dim Sum
3. What is Taste Trekkers ?
Taste Trekkers is a website designed for foodies who love travel and travelers who love food. We are a community that includes chefs, brewers, winemakers, artisanal food producers, food tour operators, food and travel writers, tourism professionals, and other local food experts to give you the inside scoop on all things delicious and interesting in the world of food. Our mission is to turn you on to new cuisines and new destinations, from the farm-fresh produce of California and the deep-fried alligator of the Louisiana bayou the the street food of Bangkok and the spice markets of Macedonia.
But you don't need to be "in the industry" to be a Taste Trekker. You just need to be a food lover who travels. (Yes, we're okay with the term "foodie.") Together, we'll help you create your next culinary adventure.
4. Get Our Best Food & Travel Articles
Sign up for email newsletter, and once a month we'll send you our best food and travel articles.