The Top 5 Coffee Shops in Columbus, Ohio
Columbus and coffee go together like chocolate and peanut butter in our state's favorite candy, the buckeye. The capital city has a great selection when it comes to coffee shops, these five are my favorites.
1. Winans Fine Chocolates & Coffees
I love Winans Fine Chocolates and Coffees - it's hands down my favorite coffee shop! Winans is based where it started in my hometown of Piqua, Ohio, where Winans coffee is still roasted and the chocolates are made in the candy kitchen! There are two Winans coffee shops in Columbus, one in German Village and another in Dublin. In addition to having delicious coffee and espresso, Winans also sells delectable chocolates and other treats. I highly recommend Wetzels (chocolate covered pretzels), the salted caramel, peanut butter delight, and the Bavarian mint, all in dark chocolate! Winans also makes amazing brittle. My favorite brittle is the coconut brittle, but be warned, it's addictive!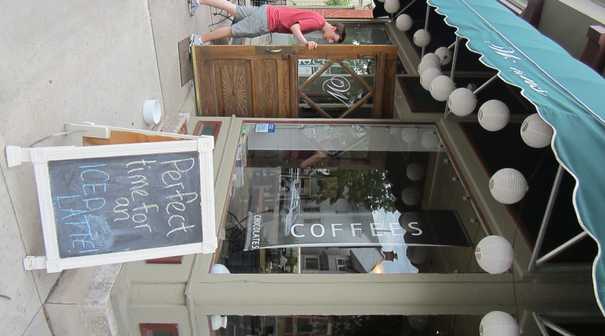 Winans Fine Chocolates & Coffees
$
German Village, 897 S 3rd Street, Columbus, OH
(614) 445-6464
2. Luck Bros' Coffee House
Luck Bros' Coffee House is a hidden gem in Grandview Heights! It's a little off the beaten path, away from Grandview Avenue where several great restaurants and shops reside, Luck Bros' can be found in a little shopping area along 1st Avenue, across from Pierce Field. The coffee house is a very open and well lit, with indoor and outdoor seating - in the back you can see coffee being roasted and sampled! Luck Bros' is open every day of the week so you can get your caffeine fix. In addition to coffee, Luck Bros' sells tea, other beverages and a few different coffee house baked goods (including donuts, bagels and an in-house made breakfast bake). They also sell coffee mugs and supplies for brewing your own cup of joe at home.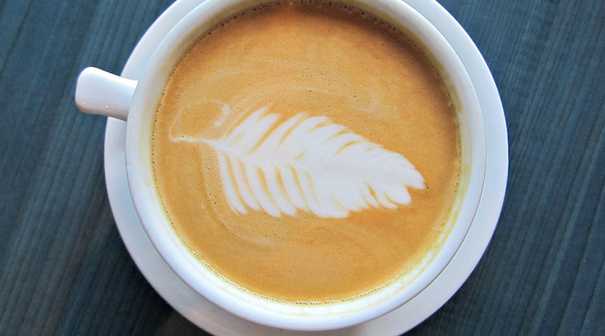 $
1101 W 1st Ave, Columbus, OH
(614) 299-9330
3. Pistacia Vera
Pistacia Vera serves Cafe Brioso coffee, tea and delicious pastries, macarons and other treats! Many of their desserts are gluten-free or nut-free, a few of them are both! My favorite dessert is the cassis truffle torte - it's amazing! Smooth layers of chocolate mousse flavored with earl grey tea, flourless chocolate cake and a cassis buttercream and glaze. The macarons are perfect - light and airy with a wonderful chewy texture. The cafe is very open and bright, but still cozy. It's the perfect spot to read, work or sit by the window and people watch during warmer weather.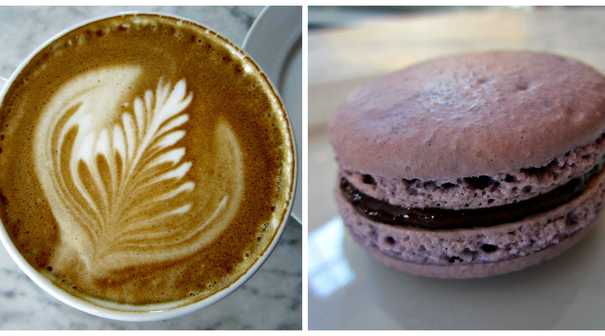 $
541 S 3rd Street, Columbus, OH
4. Mission Coffee Co
Mission Coffee is a small coffee shop in the Short North. Located in a former garage (the windows in the big garage door let in a lot of natural light!), the coffee shop has a cool yet cozy and welcoming atmosphere. Mission opened its doors in 2011 by coffee enthusiasts Jonathan Starr and Jared Williamson. The coffee shop has a very laid-back vibe, there are cafe tables and chairs, comfy couches or you can grab a seat at the bar. The focus at Mission is on coffee, though you can also order tea and a few different pastries. There are several different ways to order your coffee at Mission, the equipment used is on display right by the counter where you order. Try a latte - Mission has fantastic espresso!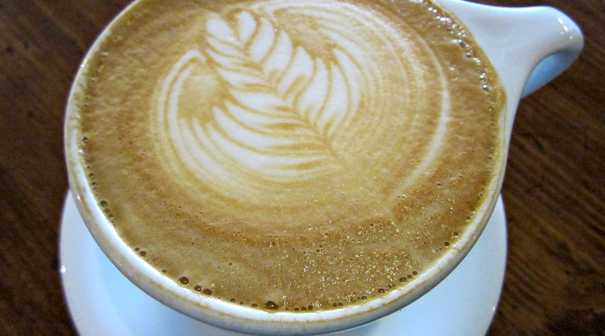 $
11 Price Avenue, Columbus, OH
(614) 300-0648
5. Stauf's Coffee Roasters
Stauf's Coffee Roasters is a micro coffee roaster in Grandview Heights. Stauf's roasts coffee for Cup O' Joe, MoJoe Lounge and their own coffee shop located on Grandview Avenue. The coffee shop has a lot of indoor and outdoor seating and is a great place to stop in for a cup of coffee while studying or meeting friends. You can even see Stauf's roaster in the coffee shop! In addition to serving coffee, hot chocolate and tea, they also carry a variety of baked goods and some soups, salads and sandwiches. You can also pick up some freshly roasted coffee beans, or loose leaf tea. Stauf's carries coffee and tea brewing tools like French presses, pour over coffee makers, coffee grinders and t-sac teabags for loose leaf tea. A number of items with the Stauf's logo are also available, like t-shirts, coffee mugs and canisters.
$
1277 Grandview Ave, Columbus, OH
(614)486-4861