The Top 5 Gluten-Free Pizza Places in Columbus
Going gluten-free can be intimidating and frustrating. So many delicious foods are full of gluten: crusty bread, starchy pasta, sweet cakes and cookies and my favorite, pizza!
When I had to eat gluten-free I worried I would never again enjoy a good pizza. I've had my fair share of disappointing gluten-free pizzas that had soggy or flabby crusts. Pizzas that were falling apart and tasteless or had a weird aftertaste (the most memorable was one which I unaffectionately referred to as the 'pizza pancake' - it was gross!).
Fortunately, in the years since I started eating gluten-free, there have been leaps and bounds made with gluten-free food. Many restaurants now offer gluten-free pizza and Columbus is no exception. These are my favorite places to enjoy gluten-free pizza in the capital city.
1. Harvest Pizzeria
Harvest Pizzeria is my favorite pizza place! The restaurant is small but the dining area is very open.
Large windows on two sides of the room let in a ton of natural light. In addition to pizza, the restaurant also serves delicious salads featuring locally grown produce.
The gluten-free pizza is amazing! It's thick and chewy, unlike any other gluten-free pizza I've ever had. The crust stands up well to a variety of toppings and has a delicious flavor.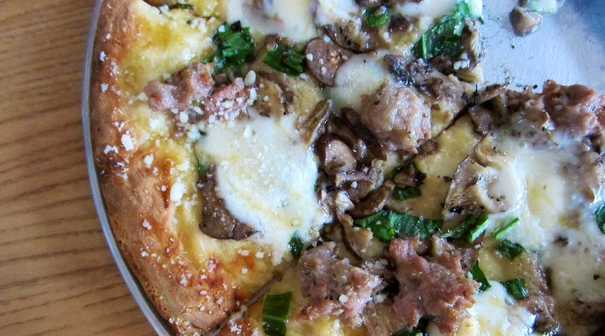 Harvest Pizzeria, 495 S. 4th Street, Ohio
(614) 824-1769
https://www.harvestpizzeria.com/
Harvest Pizzeria also makes delicious mason jar cocktails - I recommend the Moscow Mule!
2. Zpizza
Zpizza does gluten-free pizza right! The gluten-free pizza at Zpizza tastes like a regular thin crust pizza, it's never soggy or tastes half baked.
In addition to having a great gluten-free crust (they also have regular and whole wheat crust), Zpizza also has a nice variety of pizzas and toppings to choose from, including some organic ingredients!
My favorite Zpizza creations include: the Tuscan pizza (Try it with pineapple, I don't know why but the pineapple, caramalized onions and mushrooms are perfect together!), the roasted tomato pesto pizza, the Napoli pizza and the Greek pizza.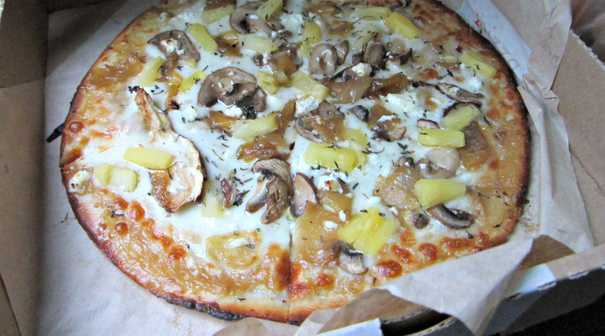 Zpizza, 945 North High Street, Ohio
(614) 299-3289
http://stores.zpizza.com/columbus/
3. Donatos
A Columbus native, Donatos' motto is "To serve the best pizza and make your day a little better." My day is always better if it includes a Donatos' gluten-free pizza.
They have collaborated with Udi's, a company that is well known for its gluten-free bread, to offer gluten-free pizzas in restaurants and take-and-bake pizzas for customers to prepare at home.
This gluten-free crust is fantastic! It's thin, but stable, buttery and has the perfect crunchy and chewy texture. I like to get the take-and-bake pizzas so we can add our own ingredients at home.
You can stop by a Donatos restaurant or Kroger to pick up a gluten-free cheese or pepperoni pizza.
I recommend taking the pre-made pizza home to bake, though you could have it baked at a Donatos restaurant (it will be baked in the same ovens as regular pizzas though).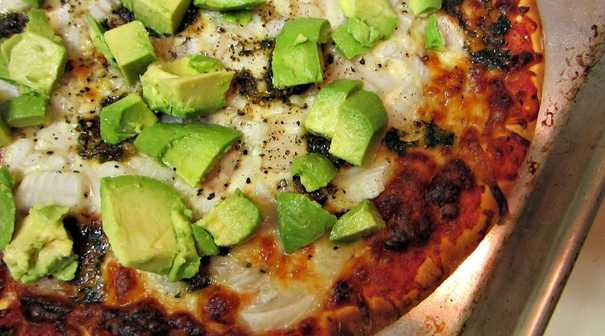 Donatos, 1612 Northwest Blvd, Ohio
4. Pizza Rustica
Pizza Rustica is a chain restaurant, but Columbus has the only two locations in Ohio. They have a wide variety of signature pizzas, which are loaded with great toppings.
The crust is thin and crispy, but sturdy enough to handle all those toppings!
My favorite is the Rustica, which includes prosciutto, artichoke hearts, kalamata olives and mozzarella – delicious!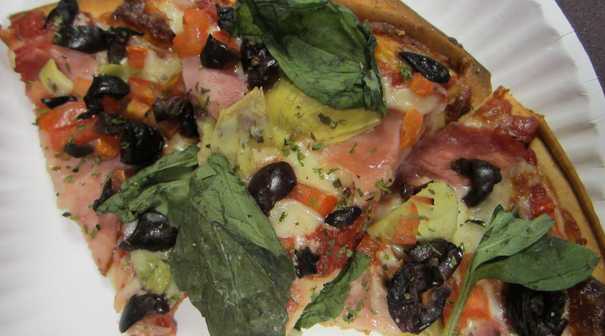 Pizza Rustica, 1558 North High Street, Ohio
(614) 824-1909
http://pizza-rustica.com/
5. Spagio
Spagio is a restaurant in Grandview Heights which serves European and Pacific Rim Cuisine.
The restaurant has a very eclectic style, hammocks hang from the ceiling and a wide variety of different styles of art are on display, including a glass bowl by Dale Chihuly!
Spagio is the most expensive restaurant on this list, but they have a pretty extensive gluten-free menu including some delicious seafood and pasta dishes.
They also serve gluten-free pizza!
I recommend the Spagio Four Cheese Pizza which comes with mozzarella, cheddar, gruyère and gouda cheeses. This pizza has a thin, soft crust and is loaded with cheese!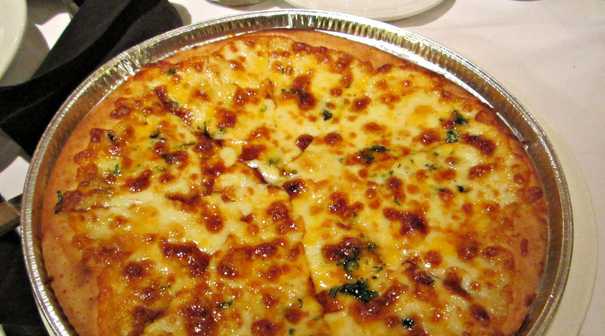 Spagio, 1295 Grandview Ave, Ohio
(614)486-1114
http://www.spagio.com/