5 Questions with Sheila Campbell of A La Carte Food Tours Columbus, Ohio
Sheila Campbell has returned to the appreciation of food for its role in nurturing body and soul, and for providing joy and comfort to our lives. She created A La Carte Food Tours to share her fascination with food's sensuality--its wonderful colors, aromas, and flavors--with other passionate people.
1. What dishes is Columbus, Ohio known for?
That's a hard question to answer because Columbus is influenced by so many ethnicities. Early on, Columbus's population was nearly 30% native Germans. They immigrated here in the 1830s due to religious persecution, war, and economic depression. They brought their beer culture and brewing skills and put them to work here. Therefore, it shouldn't surprise you that Columbus has many excellent microbreweries.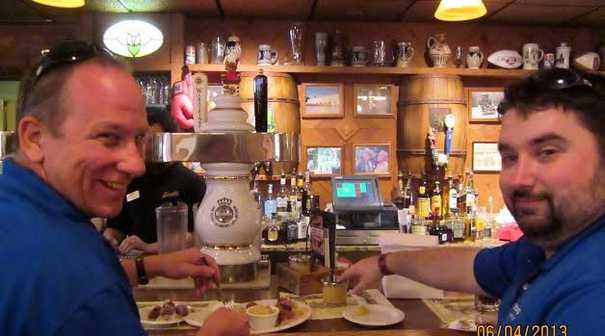 Tasting German Village Tour
Here's a list:
The Actual Brewing Co.

Barley's Brewing Company

Seventh Son Brewing Co.

Zauber Brewing Company
Of course, Jeni's put us on the map as America's Ice Cream Capital. Because Jeni's is so well known, I don't take people there on my tours. Instead, I take them to Mardi Gras, owned and operated by Mita Shah. I love talking with her about flavors and flavor optimization. Her ice cream flavors hark from her native India. Popular flavors include Mango, Sweet Rose (it really has the aroma of a rose), Ginger, Anjeer (Fig), Guava and Roasted Bananas, and my favorite, Falooda Kulfi (includes pistachios and rose water).
Other Ohio ice creameries include Handels, Graeters, Johnstons, Mozart's, and a surprising purveyor that fits on this list with the other high quality frozen desserts is the humble United Dairy Farmers chain.
2. You also offer overseas food tours. Can you tell us about those?
Our tours are inspired by the Grand Dame of food-focused passion, Julia Child. She combined entertainment with instruction, catalyzing learning.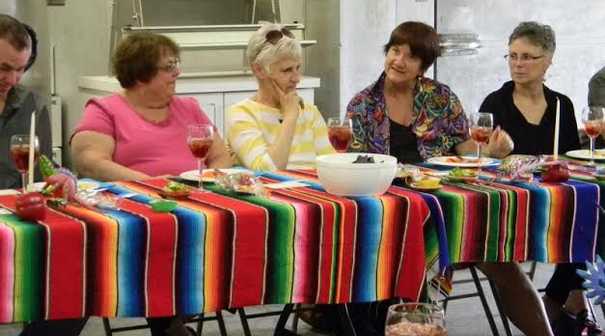 Cinceo de Mayo Tour
During my 17 year tenure at Abbott Nutrition, I taught complex nutrition science in training sessions for sales representatives with no medical background, as well as to dietitians, pharmacists, nurses, and physicians. There is a common thread among this diverse population--having fun stimulates people to learn!
In her book, Research-Based Strategies to Ignite Student Learning: Insights from a Neurologist and Classroom Teacher, Judy Willis describes how the brain is optimally activated when learners are in positive emotional states or when the material holds personal meaning, connects to their interests, is presented with elements of novelty, or evokes wonder 3. We heartily agree! Therefore, having fun is a key component in A La Carte Food Tours and is expressed in our mission statement.
We design each international tour around a central theme.

We create a variety of learning experiences including lecture, hands on interaction, and observation to appeal to a variety of learning styles and to incorporate principles of adult learning

Each tour includes a bilingual, country-based hospitality team. They are interpreters and guest escorts, while enriching each activity with their intimate knowledge of their country. A La Carte Food Tours guests enjoy a cultural adventure, secure in the knowledge that they can freely enjoy their tour safely and securely, attended by our hospitality team. We've taken guests to Costa Rica since 2011, Isla Cozumel (Mexico), and in Aug 2014, to Burgundy, France. We'll add Barcelona, Spain in 2015 and plan to create a program in Florence, Italy in 2016.
3. Are there any great foodie events that we should schedule our trip to Columbus around?
We are so lucky to have a number of ethnicities represented in Columbus. Many of them have festivals celebrating their cultures and cuisine. The Asian Festival took place over Memorial Day weekend. Foods from all Asian countries were represented!
The Festival Latino in August

The Greek Festival in August/September

Oktoberfest in September

And lastly, the Columbus Italian Festival in October
4. Which chefs in Columbus should we keeping an eye on?
There are so many! You know what I really like? I enjoy people who simply cook. Molly is not a chef but she comes up with wonderful dishes at the Brown Bag Deli in German Village. Leticia Vazquez-Smith owns and cooks at Frida Katrina, a genuine Mexican fonda (casual restaurant). She specializes in healthy versions of fare from her home in southern Mexico.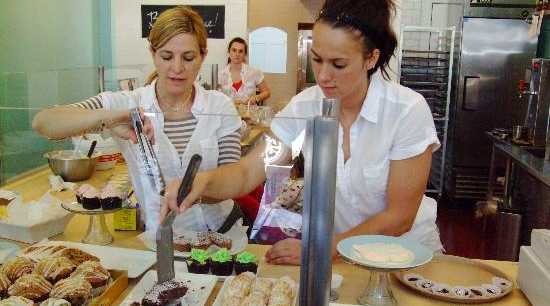 A La Carte Food Tours
5. You are also a dietitian. How does that influence your food tours?
Registered dietitians must act as change agents to improve Americans' health through food. Yet many of us seem to focus primarily on the science of food and nutrition, separating ourselves from the pure and simple joy of food, its nurturing qualities, and its contribution to quality of life. This was certainly true for me who entered the field in the late 70s during the birth of high tech nutrition support. Dietitians like me concentrated on parenteral (feeding by vein) nutrition and tube feeding, eschewing the kitchen!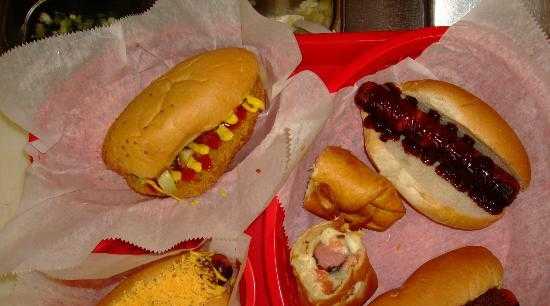 A La Carte Food Tours
Once I left intensive nutrition support and retired from my career in R&D with Abbott nutrition, I realized that more than technical and scientific expertise is essential to facilitate clients' change to healthful eating. What's needed in addition to expertise and knowledge of the science of nutrition and food technology, is a passion for the sensual appeal of food, its nurturing attributes, and its enhancement of quality of life.