5 Questions about the Food Scene in France with Sojourner Tours
Lisa Gustavson is the President and CEO of Sojourner Tours, where she designs and guides tours in France, Japan, Senegal and Texas. She speaks English, French, Japanese and has dabbled in German and Swahili. She has dual French-American citizenship and has been dividing her time between the States, France and Japan for almost two decades. She lived and worked in Japan for three years and traveled extensively throughout Asia and Europe in addition to taking trips to South America and Africa. She has taught French, Anthropology, African Studies, Black Studies and English as a Foreign Language. Currently she resides in the United States and spends her summers in France.
Lisa will lead a session at the 2014 Food & Travel Expo. We asked her a few questions...
1. How did you start Sojourner Tours?
Oddly enough, the 2011 Japanese earthquake was the catalyst for the creation of our French tour company. We were living in Tokyo because I had a research grant but, immediately following the nuclear incident, it didn't seem prudent to stay to complete my work. Living through the natural disaster gave me a fresh zest for life that set me on a new career path: launching Sojourner Tours.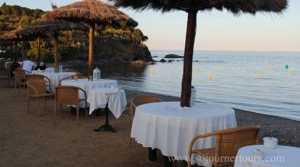 Collioure
My co-founder and I are French-American and we both feel that the most marvelous things about life are: family, food and sojourning abroad. So, our mission became making cultural sojourns accessible so that anyone can experience the best life has to offer. For years, people had been urging us to guide tours abroad and so after doing it informally for years for small groups of family and friends, as well as formally with groups of students; it seemed natural to start a tour company... but not your typical kind. Our objective was to offer people the experience of a lifetime with each tour.
Sojourner Tours is based on our passions for travel, cuisine, education, and foreign discovery. Organizing high quality guided tours in France is just the beginning, over the next decade we will be adding similar sojourns in places like Japan. Wherever we take guests, Sojourner Tours' philosophy remains the same: we believe that our guests ought to have the finest opportunities to experience the full range of a country's culture which means hosting small groups in authentic places where they can experience activities that locals love and the luxury they deserve.
2. Tell us about the tours that Sojourner Tours offer
In 2015, we will be offering 6 gastronomic sojourns in France, showing off the hidden delights of Paris, the French-Spanish border on the Mediterranean Sea, and the Jura Mountains on the French-Swiss border.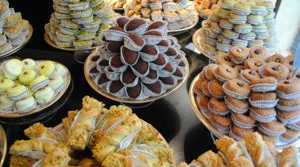 Paris' Best Kept Secrets
Every sojourn is a week-long stay at a boutique hotel located in a historical and beautiful base town. When you travel with us, you'll be a member of an intimate group with a maximum of 8 guests and you will be personally guided by one of the owners of Sojourner Tours. You will take several day trips to discover the locals' favorite spots so you can immerse yourself in the local culture and culinary traditions of the region where you are sojourning. We have devised three types of sojourns so that you can tailor your sojourn to your personal traveling style:
"Quintessential Sojourns" offer fully guided insider's views of major sights and popular destinations.

"Off-The-Beaten-Path Sojourns" offer a well-balanced combination of free & guided time to explore lesser known tourist sights.

"Best Kept Secrets Sojourns" provide access to places frequented by locals and allow for quite a bit of free-time to explore independently.
3. If I'm a foodie going to Paris for the first time, what neighborhoods do I need to visit?
Actually, it is less a matter of where to go, than where NOT to go. There is wonderful food in every part of Paris, except the tourist traps. Serious foodies will want to slip away from the major tourist areas. The best bakeries, cheese mongers, pastry shops, open-air markets and restaurants really require the help of an insider to find. However, first time foodies visiting the city on their own will enjoy visiting some of the permanent market streets that are lined with specialty boutiques and the Gourmet Food Halls. Our favorite streets are Rue Montorgueil and Rue Cler, and our favorite Gourmet Food Halls can be found in the Galeries Lafayette & the Bon Marché Department Stores.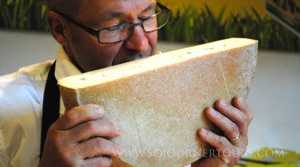 2014 Town & Country Tour
4. What dishes should a foodie try while in France?
Each region of France has its own specialty and so the rule of thumb for any foodie visiting France is to eat the typical dishes of the particular area you are visiting. You might even plan your destination according to what you want to eat: If you like vegetables, fruits, seafood and meat you would enjoy our sojourn on the French-Spanish border; If you prefer wild mushrooms, cheeses, chicken, artisanal smoked meats and sausages you should join us for a sojourn on the French-Swiss border. Wherever you go, be sure to treat yourself to exceptionally well prepared dishes made from high quality locally sourced products by eating in at least one restaurant that has earned Michelin Stars.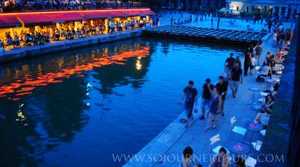 Paris
5. What will you be speaking about at the Food & Travel Expo?
I will be giving a brief explanation and history of the A.O.C. French food labeling system that I will then illustrate with the Franche-Comté region because of its significance in the history and contemporary production of A.O.C. products.