Q&A with Charmin Members of Chicago's Under-The-Radar Food Tours
Charmin & Antoine Members are the founders of Chicago Under-the-Radar Food Tours, the city's first Citywide Food & Neighborhood Walking Tour company that goes beyond the touristy areas to help visitors and locals experience the true spirit of Chicago's neighborhoods and local cuisine. Their wedding took place in Franschhoek, a town in South Africa's Western Cape Wineland Region, which is rightfully known as one of the best food capitals of the world. It was their culinary and cultural experiences in South Africa that inspired them to start a food tour business in their own city.
1. What neighborhoods should people visit when they come to your city?
Nicknamed the 'city of neighborhoods' for very good reasons, Chicago is divided into 77 well-defined community areas, with one or more not so well defined neighborhoods in each. Each neighborhood has its own unique vibe and some have ethnic enclaves with expats from all over the world, many of which have opened their own restaurants making it possible to eat your way around the world in one day. Chicago has a neighborhood for every type of foodie traveler, making it hard to narrow it down to just a few recommendations.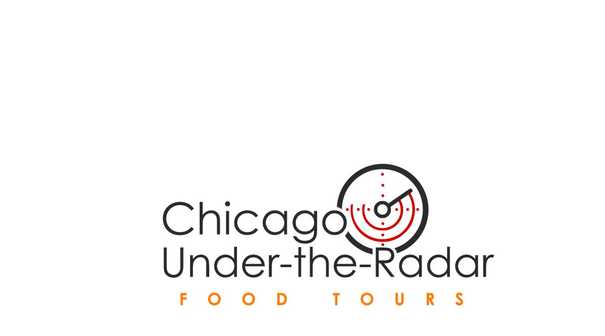 logo_dhanushka99all
For the foodie who appreciates quaint streets and long beer lists in a relaxed environment, we recommend Northside Lincoln Square. Roughly 10 miles from downtown and easily accessible, Lincoln Square is Chicago's Germantown. We feature Germantown on one of our unFood Tours, and our knowledgeable tour guides are happy to recommend restaurants in the area for you to visit after the tour.
We absolutely love our neighborhood, the West Loop, and it is where we launched our very first food tour! While the West Loop is not so under the radar these days, it has only recently exploded and has some of the best restaurants in the city. If you are a foodie traveler who prefers to stay near the downtown core and still eat among locals at some of the best locally owned restaurants, West Loop is a foodies' paradise less than 2 miles from the downtown core. Beyond that, you would be hard pressed to find a restaurant with less than stellar service and delicious food, so you can't go wrong here.
About 7 miles southwest of downtown sits Little Village which is also worthy of a visit, particularly if you are a foodie who loves authentic Mexican cuisine, as the area has very strong Mexican cultural roots. The neighborhood is also decorated with some of the most vibrant public street art you'll ever see. You will not only eat good authentic Mexican food, but also encounter friendly people, and find unique places to shop when you visit Little Village.
Much further south is lovely Beverly, which is our recommendation for the active foodie looking for a quiet and scenic neighborhood to walk around in that shows how sprawling this city is. Nicknamed the Beverly Hills of Chicago, the 15-mile trek from downtown is well worth it to see the city's only Castle. We are pretty sure many of our visitors miss seeing the tree-lined streets and stately homes this area has to offer. In addition to being arguably the most scenic area in the city, Beverly also happens to be home to some really good eats and a local brew pub. Look out for our unFood Tour of Beverly coming soon, and be sure to bring your camera!
2. Are there any events foodies should plan their trip to your city around?
Are you kidding me? Of course! You can find fun things to do and great food to eat any day of the year in Chicago, but there are annual events that foodies will definitely appreciate. The Cinco de Mayo Festival in Little Village is a fantastic way to learn more about Mexican culture, enjoy live music, and sample a variety of authentic Mexican cuisine. We are putting together a Tacos & Tequila pop up Food Tour for those who want to add even more food and fun to their Cinco de Mayo celebration! The Cinco de Mayo festival is the (unofficial) kickoff to our summer festival season.
From May through October there are many festivals throughout the city. I must admit this one is not at all under the radar, but I would be remiss not to mention the Taste of Chicago, which is the World's largest food festival, and the largest festival in Chicago! The Taste (as us locals call it) is held for five days in July at Grant Park - known as Chicago's front lawn - and is a great way to enjoy views of Lake Michigan and the City's skyline while taking a self-guided food tour. A neighborhood version of the Taste of Chicago is West Loop's Taste of Randolph Street where you can enjoy live music and hang with the locals while tasting your way along the City's 'Restaurant Row'. Fairly new to the scene is James Beard Eats Week in April where nearly 100 restaurants offer a week of off the menu specials. You can also enjoy 3-4 course Prix Fixe meal deals starting from $22 per person for lunch, and $33 for dinner during our Restaurant Week in January.
3. What can people expect on your food tours?
People can expect to experience Chicago's local vibe while sampling 5-7 delicious tastings at some of the City's best locally owned restaurants that don't get nearly the amount of hype they deserve. We understand the desire to try Chicago staples, but we want to show visitors that there is much more to our culinary scene than deep dish pizza and hotdogs. Having said that, we are happy to point you in the right direction to try those too. Since Chicago is so big and we offer tours throughout the city, local Chicagoans enjoy our tours as well. Unlike most food tour companies, our group food tours max out at 12 seats, so people will have a more personalized experience. We've been on food tours where we felt herded along and unable to engage with our guide, and we don't want anyone to experience that on our tours. Also, most of our stops include a seat at the table so there are breaks between the walking and an opportunity to relax and actually be served. Last but certainly not least, people can expect excellent service at the restaurants they visit and from our tour guides. Our local guides know the city well and are passionate about sharing the rich history, culture, and architecture of the area as well as share fun food facts.
4. Do you see any new food trends in your city?
Yes, all the time! Food markets and food halls with multiple vendors are growing in popularity. Our favorite is the French Market, a European market and food hall combined. It has more than 30 locally owned food stalls to choose from for a quick lunch or dinner on the way home, and grocery items to conveniently grab on your way home from work to make dinner at home. Some of my favorites there are Saigon Sisters, Delightful Pastries, Pastoral, and Black Dog Gelato. While this market has been around for awhile, the city has 6 others, and a new one is in the works for later this year. We feature the French Market in our West Loop Food Tour.
Communal dining isn't necessarily a new concept here, but it continues to grow in popularity, which tells us that diners are receptive to dining with strangers and like the social interaction. We love this because our food tours are about bringing people together! Whether you are a visitor or local Chicagoan, we want you to eat well, enjoy yourself, and feel part of a community.
We've also noticed a growing appreciation for more authentic ethnic food. To help meet this desire, our food tours include stops at restaurants owned and operated by people from various regions around the world! Our Around The World Food Tour includes 8-10 food and beverage samplings representing all 5 regions of the world. We travel as often as we can in order to have a better idea of what the traditional food is in various countries. Our most recent trip was to Mexico (been to a few cities in MX, actually). This time while we were there we ate traditional Yucatecan food in Merida, like delicious cochinita pibil, and we found the best tacos al pastor we've ever had at a random food cart on the streets of Playa del Carmen. We are excited to showcase the most authentic Mexican street food in Chicago on our Little Village Food Tours starting this May. Our next trip is Cuba, which just may inspire a new food tour or pop up event! Stay tuned...