Podcast Episode 67: Chef John Currence of Oxford, Mississippi
Subscribe or leave a review in iTunes.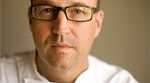 Chef Jeff Currence
In this episode of the Find Dining Podcast, James Beard Award-winning chef John Currence of the City Grocery Group restaurants discusses his new cookbook, Pickles, Pigs & Whiskey: Recipes from My Three Favorite Food Groups and Then Some. We talk about Tabasco sauce, the rise of the celebrity chef and the impact of Hurricane Katrina on his hometown.
Visit the City Grocery website

Buy Pickles, Pigs & Whiskey: Recipes from My Three Favorite Food Groups and Then Some vv

Commander's Palace is a New Orleans culinary legend

Early on, John worked at Crook's Corner in Chapel Hill, North Carolina

John was the sous chef at Gautreau's in New Orleans

John helped the Brennan family open Bacco in New Orleans

John read Art Culinaire magazine voraciously

Cochon is the definitive Southern Cajun restaurant in New Orleans

John set his sights on Zuni Cafe's roasted chicken

The Picayune's Creole Cook Book is the classic Creole cookbook

John is on the Board of Directors of the Southern Foodways Alliance

Comeback Sauce hails from Jackson, Mississippi

John was so proud of the vegetarian he prepared at Husk in Charleston, South Carolina, it brought him to tears

John appeared on Season 3 of Top Chef Masters

John's father's favorite Hungarian restaurant in London is Gay Hussar

John was inspired by his friend John Besh's cookbook

After Hurricane Katrina, John helped rebuild Willie Mae's Scotch House in New Orleans
Food for Thought:
Q: What makes Avery Island, the home of Tabasco Sauce, a unique geological feature?

A: Avery Island is a salt dome.
Out of the Frying Pan Picks:
Dish to Order at City Grocery : Shrimp and Grits

Dish to Order at Boure : The Reuben

Dish to Order at Lamar Lounge : The Whole Hog Barbecue Plate

Dish to Order at Snackbar : The vegetarian special

Dish to Order at Big Bad Breakfast : The Pylon

Recommended Wines at City Grocery: Venge Scout's Honor Zinfandel, any Dan Costa Pinot, Arista's Pinot
Photograph of John Currence by Chris Granger.
1. Transcript
Seth: This is Episode Number 67 of Taste Trekkers Find Dining Podcast. Welcome to Oxford Mississippi.
Hello and welcome to the Find Dining Podcast. I'm your host. My name is Seth Resler. And this is the podcast for foodies who love travel and travelers who love food. A couple of shownotes before we even get started. One, please subscribe to this podcast on iTunes. While you're there, leave us a review, that helps us out quite a bit, helps other people discover the show. And we've now gotten all these episodes up on YouTube. So you can also head over to our YouTube channel and you can find them there. You can subscribe there as well.
Here's how the show works, each episode, we talk to a culinary expert from a different region, find out about the food scene in their hometown. This week, we are talking to Chef John Currence from Oxford, Mississippi. He is the chef behind a number of fantastic restaurants there including Big Bed Breakfast, Nacho Mama's, Boure, Snackbar and, of course, the legendary City Grocery.
In 2009, James Beard Award honored him as Best Chef South. He's a contributing editor for
Garden and Gun magazine and he's got a brand new book called
Pickles, Pigs and Whiskies: Recipes for my Three Favorite Food Groups and Then Some.
John, thank you so much for joining us.
Interviewee: Thank you for having me and also for being the first one to ever call me a culinary expert. We don't have many of those here in Mississippi.
Seth: I say that because not everybody that we have on is a chef, so…
Interviewee: Sure.
Seth: I'm excited to have you here because we're going to talk about southern food and we're going to talk about your brand new cookbook. Before we do that, we're going to get into sort of your story, how you became a chef. But even before we do that, I know you've got a trivia question for me. So what is it?
Interviewee: This has to do with Tabasco pepper sauce. Tabasco is made on Avery Island in Southwest Louisiana and my question to you is what makes Avery Island unique from a geological standpoint?
Seth: So does that mean that Tabasco sauce is like champagne in that in order to be called Tabasco sauce, it can only come from a particular place?
Interviewee: I think their lawyers would tell you that. Certainly. Tabasco is made by the Mcllhenny family on Avery Island in South Louisiana and that's, you know, where their corporate headquarters are. Now, that being said, on the island, the only Tabasco pepper stock that's grown there is use one to make their family reserved hot sauce which is an 8-year age hot sauce and the rest of the peppers are use for seed stock to distribute throughout Central and South America where about 98% of all their peppers are grown.
Seth: So the question is what makes Avery Island unique. I don't know. I don't know. I am not – we're going to come back and we'll answer that question a little bit. While I'm thinking about that, let's talk about you and all the fantastic things that you've done and your career getting all the way up to City Grocery and all these other fantastic restaurants.
First of all, I want to start with how you began. I mean, you grew up in New Orleans, right?
Interviewee: I did.
Seth: At what point did food sort of become something that you are aware of and something that you thought you might want to get into?
Interviewee: The moment I emerged from the birth canal. You know, I say that jokingly, but food is such a huge part of the ethos of New Orleans and it was something that, you know, that struck me very early in life. My parents are from the Carolinas and I spent a lot of time with my grandparents and my great grandmother particularly who was the matriarchal chef of note in our family. I mean, so much so that when my grandmother and grandfather were engaged, my grandmother was sent off for a month to live with my great grandmother to learn how to cook.
And then when my mother and father got married, my mom went to live with my great grandmother for about a month and learn how to cook. But her chocolate chip cookies are without any equivocation like the very earliest food memory that I have. I mean, I just remembered being totally, totally so wrapped with the smell and the flavor and texture, you know, of these cookies and something just that simple struck me early in life.
And so between that, growing up within the French Creole tradition where, you know, we, on the very special Sundays, you know, would go to Commander's Palace for brunch after church and just sort of see the spectacle that Commander's was. I mean, it was, you know, it was the Le Cirque of New Orleans, you know, more like Le Cirque du Soleil. There was girthing on flambéed cherries and Crepe Suzette that, you know, that were going on while they were carving table side. It was theater.
Seth: For those who don't know Commander's Palace is this legendary place there in New Orleans, right?
Interviewee: That is correct. It's owned by the Brennan family who, you know, early in my career, you know, I had the fortune of working for and you were, you know, as responsible as anybody else early in my career forming who I am. But, yeah, Commander's Palace, I mean, it really is this palatial house in the middle of the Garden District in New Orleans which is sort of the oldest residential area in the city. It couldn't be any more sort of classical dining experience.
Seth: So, you grew up with that and then I know you spent some time in Europe.
Interviewee: Yeah. My dad was in oil and gas and a boom in drilling in the North Sea in early '70s and so he was transferred over there to head up their office in Edinburgh. And this is what still amazes me to this day, I think he was 34 or 36 when he loaded up his entire family into Edinburgh, Scotland and I remember like turning 34 years old, I'm thinking, "Wow, I couldn't move around the corner. I couldn't barely decide what kind of pizza I would want to eat, you know, much less move my entire family halfway around the world."
So my mom was a high school History teacher and my dad was a total history buff and so while we were there, I was 10, 11, 12 and the three years we were there, they identified immediately the opportunity that traveling around Western Europe would be for us. And so, they didn't think twice about yanking us out of school, you know, to take us on these 4 or 5 day John's troupe, The Netherlands, Germany, France, Spain, Portugal. We saw just so much firsthand historically, I mean, it was a hell a lot more that we could have ever gotten out of the classroom.
But food was as much a part of those trips in the museums and cathedrals. You know, I had the opportunity to see those classic dishes of Western Europe prepared by masters that had been cooking them their entire lives.
Seth: Now, at some point, you were a deckhand.
Interviewee: That was the summer after I graduated from high school, like the morning after I graduated from high school, I was dumped onto a tugboat and informed when I arrived that not only was I a deckhand but I was also the cook, the low man on the totem pole and pulled cook duty and so that was me.
Seth: And so is this the first time that you're actually cooking for other people?
Interviewee: Yeah, it was, other than at home.
Seth: Tell me how all that leads you to Oxford and to becoming a chef. I mean, how do we get there?
Interviewee: Working on the tugboat was fun. I never really gave cooking a real thought as far as career longevity was concerned. It was just something that I enjoyed. But, you know, growing up in Uptown New Orleans, I grew up amongst, you know, families where the kids went off to Ivy League and became lawyers and doctors and businessmen and politicians, you know, what have you. You went to eat at restaurants but you certainly didn't work.
Seth: Right.
Interviewee: To me, it's like that – it was just something that didn't even register. It was just fun. But those were the jobs that I gravitated towards while I was in school and landed up in the kitchen at Crook's Corner with Bill Neal…Bill and his chef, Fred Muller who's still cooking out in Taos, New Mexico, really took me under their wings and saw this passion that I had as a young prep cook.
That turned into an unquenchable desire and so I started curating jobs in food because I wanted to learn more and so, you know, I went from just being a prep cook at Crook's Corner to baking bread at an Italian restaurant, working at a little Jewish smoke house and butchering salmon and bluefish by the ton in early mornings and brining and smoking those to be shipped out all over the country. I volunteered at the food line in the butcher shop so that I could learn how to cut meat and just work as a short order cook in a bookstore and café in the middle of Chapel Hill.
And that ultimately landed me up with a friend of mine from high school who had been in New York and working for Alfred Portale and Jonathan Waxman who was returning to our neighborhood in New Orleans to take over a spot and open a restaurant that I would be invited to come home and be his sous chef and so helped up restaurant called Gautreau's in New Orleans.
Moving home to New Orleans and getting into the street fight that the restaurant scene was in New Orleans back then, it was the last nail in my calling, I was like, "This is what I'm doing for the rest of my life."
Seth: Right.
Interviewee: It was so competitive. It was so high pressure. You know, there was so much precision involved and it was loud and fast and furious and it fueled everything about the sort of 16-year-old on me that I love.
Seth: And then what brought you to Oxford, Mississippi?
Interviewee: Well, I stayed at Gautreau's for a couple of years until, you know, I was just bumping up against the ceiling and knew that I wasn't going to any further and I was offered a job with the Brennan family and went to work for them and work for the Brennan's for a couple of years helping them opened restaurant in the quarter called Bacco.
And while doing that, sort of toured through all of their restaurants to see the whole operation. And after about two years with the Brennan's, really was served at my with end. It was a very, very challenging job. And I came to Oxford to visit a high school friend of mine just for the weekend to get away from New Orleans. It was as far away as I could get on a tank of gas and be back in New Orleans to work on Monday morning.
And so I got up here. We started drinking beer immediately and both suffer a severe case of hubris since the beer led to us conniving on how we might open the ideal restaurant to change the face of the planet. I went home and I came back about three weeks or a month later and we got really serious about it. And we're looking at a space on the Square and while we were looking at it, a gentleman walked in the door and said, "You're the guys from New Orleans, right?" And we said, "Yeah," and he said, "Please don't open another restaurant. My partner and I are about to kill one another and we have a place right next door. We'd be happy for you to have that if it would mean we wouldn't be in business together anymore." And so we quite literally walked out the door of one building and in the door of the building right next door and when I walked through the door, I was like, "This is it. I know what I'm doing," and City Grocery was sort of born in that moment.
Seth: Nice. Now, talk to me a little bit about the difference in the culinary scene in Oxford versus New Orleans.
Interviewee: That's like saying talk to me about the difference between the Wright brothers' first aircraft and what Boeing is building these days. You know, Oxford is – it's an incredible challenge for, you know, a number of reasons. I mean, when I first moved here, you know, to be isolated from a creative standpoint and from an ingredient standpoint was a challenge just in, you know, every day coming up with whatever it was that I could work with to create things that I knew people would connect to.
There was the challenge of not knowing what it was that I was trying to express with my food at the time and, you know, so this is sort of not understanding fully the creative process.
Seth: Talk to me a little bit about that. I mean, you said two things there, one, you said that you were isolated from certain ingredients. And then also, talk to me about that creative process of figuring out what defines you as a chef or what you want to do?
Interviewee: Well, I mean, first, here in North Mississippi where there was just no demand for anything exotic. I mean, when I first moved here, you know, I remember talking to my sales reps about getting mescaline mix, you know, just mixed greens. And he looked at me like I was a three-headed alien. And, you know, ultimately, they sourced them and they brought them in for me and within 18 months, they were bringing them in 18-wheeler load at a time, I mean, not for me but, you know, once sort of folks discovered them. Nobody around here had ever even eaten arugula before in 1992 when I served up our first sort of Kobe Beef Carpaccio with some arugula that I'd grown in my backyard.
You know, part of a young chef's creative process is being exposed to these things sort of constantly whether it's eating someone else's food, you know, or shopping markets and seeing things that you're unfamiliar with that you just snatch and play around with or grab an idea that you had for a dish that somebody else has done and take it home and twist it up to make it your own.
In Oxford, there was nothing else. I mean, there was nothing going on here except sort of fast food. You know, there was a fist full sort of independents but nobody was trying to do anything really ambitious. And so trips to Memphis to kind of see what anybody was doing up in Memphis sort of became the regular process to see that need. And then just travel in general. I knew that I had to travel. I had to continue just going to New York and trying to find things, going to Chicago and then returning to New Orleans and watching the trends, reading. Other thing I couldn't tell folks like how much I read in the first 15 years that we were open, I mean, I read every magazine that get my hands on. You know, Art Culinaire, like I waited weeks and weeks and weeks for the next Art Culinaire to arrive.
Seth: Now, the fact that there's nothing like this in Oxford up to this point, is that good because there's pent up demand and people are really into what you're doing or is it a challenge because you're something new and people aren't used to it and maybe not conditioned for it?
Interviewee: Well, you know, fortunately, to answer the second part of that first, when I moved here, I didn't know enough about any one particular thing to open a restaurant and plant a flag and so, you know, we're going to be – like Cochon, opens in New Orleans and plants a flag. And we're going to be the definitive sort of South Louisiana Cajun food in New Orleans. And Donald just sticks to the landing like Olga Korbut and when I say Donald, Donald and Steven.
You know, I was a kid and I didn't know enough about anything. And the one thing that I did know is that if I tried to reach beyond my abilities, you know, I would just crash and burn because one, I didn't have the chops; two, nobody up here wanted – they didn't want foie gras mousse and some sort of crazy two-foot tall architectural presentation, you know. And so, you know, it gave me the ability to start out very simply, sourced the best ingredients that I could and to – like we looked at Zuni Café and like, okay, Zuni Café /definitive roasted chicken.
We're going to kick Zuni's ass with roasted chicken and we'll do then best crab cake that anyone's had and do things that we knew that people could relate to that would not challenge them too much but would totally satisfy. And so that meant oysters on brochette, making handmade pasta, you know, that we just did with roasted chicken and spinach and tomato on our first menu. It was incredibly popular.
You know, we just opened with the idea that – I thought I was very clever that I could create a restaurant that nobody could put a label on because we were doing, you know, whatever we felt like, smoked crawfish springrolls, and we do Asian, we do French, we do Italian, we touch on Greek. I think we had a Spanakopita on the first menu. You know, nobody could label us and, you know, oddly enough about six or eight months until when I came up for air, I found the dumbest thing that I ever did was opened a restaurant that nobody could put a label on because people are constantly asking, "So, you know, well tell me about your restaurant." And there was no elevator pitch for it.
Seth: Right.
Interviewee: You know, it was just – it had to be this long drawn out explanation like I've just given you and all your listeners.
Seth: So how do you describe it now, I mean, what does it become?
Interviewee: Let's see, how do we describe it now?
Seth: We're still working on the elevator pitch, huh?
Interviewee: Right. No, it's a mix of my grandparents' vision of the Deep South, garden, French Creole and traditional French. We sort of consider Southern Bistro.
Seth: And for people who have no familiarity with French Creole, talk to me a little bit about that cuisine and sort of what are the signatures of that one?
Interviewee: French Creole, I mean, when you look at the Times-Picayune Cook Book from the early 1900s. I mean, it's bigger than the Joy of Cooking. The French Creole tradition is really interesting because you need to argue that it was sort of the first fusion cuisine because New Orleans is settled by the Spanish and then the French come in and take over. And when the French come, they're very serious about their food and so they, you know, they of course bring an army of French chefs with encyclopedia of food knowledge and they arrived in South Louisiana and they're trying to immediately recreate the traditional dishes of French with ingredients indigenous to South Louisiana.
So all of a sudden you have this entire cannon of foods that sort of begin to explode off of the page. And it still stands to this day and arguably sort of one of the saddest things about that tradition is that it's the one thing that nobody has really addressed from an academic – from a chef's academic standpoint. It is this wonderful tradition that still exists on paper at all of the restaurants like Arno's and Antoine's and Galatoire's and Broussard's and all these old line Creole French restaurants that, you know, the stalwarts of the New Orleans restaurant scene for, you know, the last 150 years, that nobody has come in and said, "Okay, let's go back and reexamine this stuff and bring it back to life like these guys were cooking it 150 years ago," because it was conceived in complete excellence.
But as years have gone on, you know, all of these restaurants, in order to capture as tourist trade as they possibly could starting in the 50s began sort of dumbing down the ingredients and the dishes and the technique in order to grab as much, you know, of the pie as they could.
Seth: Now, you talked about how your parents were really in the history. Do you find yourself really getting into culinary history? Does that interest you?
Interviewee: You know, I do and I think it's a seed that they planted at my involvement for the last 17 years with the Southern Foodways Alliance who's really made me realized the importance of being surrounded people like John Egerton, Jessica Harris, Lolis Elie, you know, the list can go on and on and Nathalie Dupree, you know and then of course, John T. Edge.
The importance of history becomes very clear. But what I think is more interesting, you know, that most folks don't think about is that the food itself is a history lesson. When you look at the food of the south which is this collection of immigrant populations that set up pockets of existence all over the south and whether it was the Scotch in Appalachia or the Germans here or the Italians and the Delta in New Orleans, you know, all of these foods individually became the staples of the south and then together became sort of the food of the south. But all these dishes are sort of separate and distinct.
And then when you roll it back even further than that and look at the ingredients, I mean, you'd take stuff like okras, sweet potatoes, collards all came from West Africa, all came on the slave ships. None would have been here and been part of that tradition, you know, had it not been for the slaves being brought to the United States. I mean, not to say that that was a good thing or justifiable at all but…
Seth: But that's how it got there.
Interviewee: That's how it arrived here and then folks just look at – they look at okra and just like, "Oh, fried okra, that couldn't be any more southern," I was like, "Well, no, actually, it couldn't be any more African."
Seth: Right.
Interviewee: You know and then you look at all the spice routes or the trade routes and put all the spices from India and the Caribbean. I mean, it's an insane gumbo of history.
Seth: So when you first move into Oxford where there isn't a lot going on, are you largely importing the culinary history from other places like New Orleans which is about five hours away or to what extent are you able to build on what's already there? I mean, does Oxford itself have a culinary history that you can work with?
Interviewee: Well, you know, John and I spent a lot of time talking about this that, you know, sort of the ironic thing about the SFA being headquartered in Mississippi is that Mississippi itself doesn't have a whole lot in the way discernible food history. When you talk about barbecue throughout the south, you know, you can sort of point at South Carolina and go, "Oh, they have mustard sauce here," and in the East and North Carolina, they do vinegar sauce, in Alabama it's white sauce made with mayonnaise and then over in Arkansas, it's really heavy on molasses, in Memphis it's real sticky sweet ketchupy barbecue sauce. And in Kentucky, they barbecue mutton.
But when you go to Mississippi, you go, "Okay, so what makes Mississippi barbecue and Mississippi barbecue?" Well, there isn't a tradition here, so let's move on. There isn't a whole lot that, you know, that can trace its roots back in Mississippi that Mississippi can claim as its own. And so, you know, he and I are sort of in this constant archeological pursuit of trying to identify the things that their providence is local to us. And so the Delta has tamales and there's a great tradition and story behind the tamales of the Mississippi Delta that came by way of immigrant cotton pickers, you know, migrant workers who came to pick cotton after the Civil War.
There is a tradition of this wonderful condiment out of Jackson called Comback Sauce that, you know, there are probably five or six Greek families that has a tremendous history behind them that would all argue that they were the ones that invented it. There's a group of 90-year-old ladies in the Garden Club down in Hattiesburg that if you try to tell them that the caramel keg did not come from Hattiesburg, Mississippi, you know, they'll hunt you down with fiskers and cut you to shreds.
Seth: So, if I'm hearing you, you're just saying that there is a culinary history there. It's just maybe not as apparent.
Interviewee: It's very thin. I think it's just, you know, it's kind of gotten lost because it's nothing that anybody spent a whole lot of time trying to celebrate or study before. So there's not a lot to it. And then to go back to answer your question you started with, because there wasn't a whole lot here, you know, for me to draw influence from, I did import a lot from New Orleans. And there was a great connection between Oxford and New Orleans. New Orleans is the "Big Easy" to Oxford's always been known as the "Little Easy".
I always thought it was because they took their drinking with the same seriousness. But there's a lot of influence from New Orleans, you know, does sort of bleed all the way through Mississippi, you know. And it's one of those things that I struggled with for the longest time because I don't ever wanted to appear that I'm trying to continue to ride the coattails of my hometown. But at the same time, it was the huge part of my internal make up. It's kind of undeniable and that's the ultimate step-in in becoming a chef is when you fully understand what it is that you're trying to express through your food and you embrace what it is that's inside of you that you want to tell the story on the plate. And for me, that's what happens every day.
Seth: Well, we're going to come back and we're going to talk about the story that you're now telling through your new book,
Pickles, Pigs and Whiskey. So we're going to do that in just a second. We're also going to find out the answer to your trivia question. We're going to find out what's so special about this island that Tabasco sauce comes from.
Before we get back to the interview with John, I just have one small favor to ask you, really short, really sweet, please let somebody know about this podcast. If you listen to this podcast, if you enjoy this podcast, find a foodie that you know and tell them. Just send a link over Facebook, over Twitter, email, whatever. Let them know that this podcast exists and then you say, "I think you'd really enjoy this podcast. I love this podcast. I love finding out about new foods and new places to eat and new places to go to try new and different types of cuisine and I think you would, too, so check out this podcast and give it a listen." That helps us out. Please just spread word about the show.
Subscribe to the podcast in iTunes. Also leave a review while you're there. You can also find it on YouTube. You can subscribe to our YouTube channel and you can find our podcast episodes there as well. So please just spread the word. That helps us quite a bit. Thanks.
We are talking to Chef John Currence of Oxford, Mississippi where he's the chef behind the City Grocery, Big Bad Breakfast, Nacho Mama's, Boure, Snack Bar, many others. He is the 2009 James Beard Award Winner for Best Chef South. And he's got a new book
Pickles, Pigs and Whiskey: Recipes from my Three Favorite Food Groups and Then Some. And we're going to get into the book, but before we do, you had a trivia question for me, give it to me one more time.
Interviewee: Yes. What is it about Avery Island, Louisiana where Tabasco sauce is made that makes it unique?
Seth: Now, is Tabasco an actual brand name because, I mean, I call a lot of things Tabasco sauces, is that inaccurate?
Interviewee: That is the bane of their existence. It's kind of like people in the UK calling a vacuum cleaner a Hoover. But oddly, Tabasco is a brand name but it is also, you know, the species of pepper that they used exclusively to make their original hot sauce with.
Seth: So it's kind of like Kleenex. It's kind of one of those things that, you know, just becomes synonymous with the actual.
Interviewee: Exactly.
Seth: And it comes from Avery Island and the question is what is special about Avery Island.
Interviewee: Now I'll tell you the answer only if we can do a second trivia question that I hope you can answer for me.
Seth: All right. I'm going to have to do some research. I'm going to have to come back. Hold on, see how fast I can pull up Wikipedia. I don't know. I have no idea. I actually have absolutely no idea. Usually, I have at least some wrong guess, but I don't even have that here.
Interviewee: The answer is that Avery Island is not really an island. It is what they call a chenier, which is sort of a geological anomaly that exists and there's a ridge of them that run across out Louisiana that are salt domes that were shoved up out of the earth over the years, so that Avery Island exists on this salt dome area in the middle of the swamp and it's not really an island per se. It just exists as a name and they've been… Cargill now mines at the bay had been mining salt out of Avery Island for over 125 years.
Seth: And this is where Tabasco sauce comes from?
Interviewee: Well, Edmund Mcllhenny who was the patriarch of the family was sort of a New Orleans money guy. There were issues in his career that I can't remember the specifics of. But he grew these peppers in New Orleans and made this pepper sauce and gave it away to people as a young man and at some point gave in to people telling him, "You need to really bottle this stuff and start selling it," and so he did.
The family owned this property or owned Avery Island which was in a perfect environment for those chili peppers to grow and so the operation grew up around Avery Island prior to the Civil War. And the salt dome there on Avery Island was significant enough that it was actually captured by the Union troops during the Civil War and held because it was such a critical supply of salt for the South.
Seth: Oh, wow.
Interviewee: Way more than probably anybody wanted to know about that.
Seth: See, but you – this is good that you have this sense of history. I mean, I think we should thank your parents for instilling you with this sense of the importance of history.
Interviewee: Mother will be very proud.
Seth: Hey, I do want to ask you about a meal that you have said that is the one you're the most proud of which is the meal that you prepared at Husk. Can you tell me that story?
Interviewee: Well, Sean Brock, who's the chef and owner of Husk is one of my very dearest friends and somebody who I admire tremendously. You know that being said, I have no problem at all from an egotistical standpoint saying how much I admire and draw influence from everyone of my dozens and dozens and dozens of friends in this industry. We have a great circle of friends. But when Sean asked me to come cook at Husk which when Husk opened, the idea around the concept was that everything, literally everything in the restaurant whether it was food, waiter's uniforms, whiskey, wine, what have you, everything came from the south.
And it was a landmark restaurant when it opened for everyone, with the obvious exception of Alan Richman who despised it but he despises everything from the South. So when Sean invited me to come cook that sort of marquee dinner at Charleston Food and Wine Festival a couple of years ago, I wanted to do something that would be sort of a complete surprise to people. It would be something sort of profound.
And so being known for my consumption of whiskey and the amount of time that I spend with all parts of the pig does Sean, I thought it would be fun to sort of secretly craft this menu that was entirely vegetable-based. There was 8 or 10 courses of vegetables. And it was without any exception the hardest that we ever worked getting menu together, getting all the ingredients together for and preparing for this dinner.
And we didn't tell anybody before they came what the menu was. They came in on blind trust and then get this entirely vegetable dinner. So we spring the surprise on them and I've never had a dining room erupt in the response to that dinner that they did that night. I mean, to the point where, you know, quite literally, it brought me to tears.
Seth: Wow.
Interviewee: I was so proud. Maybe I was exhausted, I don't know. I mean, it was – really, it was a wonderful night. You know, I wanted to do something for Sean that would make him proud. It was a great moment for my guys that were there cooking with me because just – I mean, folks went absolutely nuts for it.
Seth: Has the appreciation for chefs changed over the years? I mean, earlier, you talked about how growing up, you know, working in a kitchen was never something that you thought of as a career and, you know, everybody is supposed to be politicians or lawyers or doctors. Have we now seen a renewed appreciation for chefs especially in the light of things like you've done Top Chef Masters and things like that? Has the world of the chef changed?
Interviewee: It's evolved. You know, prior to Emeril taking to the airwaves on TV, Emeril really, you know, paved the way for us with Mario Batali's sort of close on his heels and, you know, and then a battalion and of others have come along in the last 20 years that have given nobility to our profession but only by virtue of the fact of just taking it to a celebrity level, which I think is wonderful. You know, I was telling somebody that, you know, it's one of my favorite moments is that this is a moment that grows irony.
My dad's favorite place to eat in London is a place called the Gay Hussar. It's a wonderful Hungarian restaurant where they just make the best gouache that you've ever had in your whole life. And he doesn't go to London, you know, without going there and I remember the first time that he took me and, helped me tie my tie when I was about 11 years old. And I remember in the cab ride over there him explaining to me how interesting it was that there were going to be – he said, "You're going to meet guys that have been working at this restaurant for 30 or 40 years," that's all they've ever done because the thing that's different about Europe and the United States is that there's a nobility to the service profession here. I mean, it's something that people are enormously proud of.
And it didn't make a tremendous amount of sense to me. I just thought they were really sweet old guys that took good care of us. And it wasn't until I decided to go into it that I kind of realized that it wasn't still a profession that folks looked at with much reverence once you got outside of New York City because that was – and New York, it was sort of about as close to Europe as you got. So that starting in the early '90s, this began to evolve, but it began to evolve because TV shows start to happen. Their endorsements began and all of a sudden you start seeing chef's faces everywhere and attached to things and they become household names.
So those guys who blazed that trail for us are the ones that have given us the ability these days to exist on this plane that we do. And so now there is celebrity that comes along with being an acclaimed chef. There is an acceptance to it that didn't really exist before. And the thing that's odd about this is, you know, I'm sort of the last generation of guys that really remembers what it was like before. You know, it's wonderful and it's vindicating and it's a wonderful affirmation that no matter what the hard work you do is and this is, you know, I think what's lost in the entire country. There's something incredibly noble to being the best freaking plumber in town.
Seth: Right.
Interviewee: Being the best electrician in town, the best air-conditioning repair guy in town. And that, you know, so much of our population just feels like, "Well, if I decided that I want to do something, then all of a sudden I'm owed a 6-digit salary and, you know, just because I decided that's what I want to do.
Seth: Right.
Interviewee: It's about work. So, and this is an industry that's all about work.
Seth: But do you find that you have to adopt to sort of new skill sets, I mean, television personality, now a writer, for example? I imagine you do a fair amount of, I don't know, public speaking per se but you've got to interviews like this, so skill sets that you don't just use in the kitchen.
Interviewee: Yeah. I mean, I think there's no doubt about it and particularly, I mean, I think when you have survive as long we have which we're going on 22 years now. In order to sort of remain alive, the business has to grow and whether it means growing into multiple locations or concepts or more seats in the restaurant, business is a living breathing growing entity that need to be fed more every year as you go. And so it's taken an unbelievable amount of sort of swallowing Catholic guilt to get to the point where, you know, I can say now, I'm not a chef anymore. I'm more of a brand manager. And in order to keep this thing growing and justify the salaries and the positions that we have, you know, I have to grow with it.
And so fortunately for me and the guys around me, I don't think I've ever really been that great at what I do, but I've surrounded myself with guys that are exceptional. And I got this ball rolling and so I'm very lucky to be where I am but I also know that, you know, if I'm going to survive and we're going to continue to thrive here in Oxford that, you know, I got to beat the pavement and figure out other ways to put asses in chairs.
Seth: Right. Well, let's talk about one of those ways which is the book,
Pickles, Pigs and Whiskeys: Recipes from my Three Favorite Food Groups and Then Some. It's 130 southern recipes. They're organized by technique. And I found this fascinating. I mean, I know one of the things that you've talked about is not just southern food but sort of the perception of southern food, some concerns about how people outside of the South perceive or think or the stereotypes that they carry about southern foods. So tell me, to you, what is southern food and what are the misperceptions that maybe you'd like to correct?
Interviewee: The misperceptions are all wrapped up in the cartoonish characterizations of southern. We're a country that really does – we get fascinated with something, you know, we look for the lowest common denominator and apply to the generalization of what it is that we're fascinated with. And so when folks got carried away with southern, when you look at the majority of the folks who've gone done, you know, all of a sudden they are leaning towards the folks out there that are just frying everything that they can and stuffing as much butter and cheese into stuff and furthering that stereotype of southern food is being unhealthy, bad for you, contributing to why we're the fattest part of the country.
And to me, it's unfortunate because when you look at the food that really makes up the food of the south, it's incredibly good, healthful food. You know, once you remove that nonsense from the equation, I mean, you look at a pot of collard greens that folks go, "Oh, well, they just load that up with ham hocks and fatback." Well, so what! So what if it's got ham hocks and fatback in it? That doesn't make it unhealthy. That just makes it weird for some people. And there are all these misconceptions about the ingredients that we used like folks is like lard is like the four-letter word to some people. You know, it's just like lard is just one of those words that folks just giggle when they say, it's like saying "fart".
Seth: See – yeah, you're right. It worked.
Interviewee: And the sad thing about it is the only reason that lard has a bad reputation is because when the transfat producers came along in the '40s and started selling Crisco and wanted to establish it as the end all do all, they started spinning lard as unhealthful and nasty and bad for you when the converse couldn't be any more true. I mean, you know, lard is one of the most healthful fats that you can use. It's entirely natural. It's flavorful. I mean, you can't make biscuits or piecrust without it. So I get frustrated at the misconceptions.
But, you know, you can't really – to answer your other questions, like you can't really define what southern food is because, you know, it is made up of this amalgamation of all of these different immigrant populations that moved to the most agrarian corner of our country and using the ingredients that were available here to create these dishes that carry them back to their homeland.
And the food on the whole, you know, it's fuel food. You got to think that a majority of the people living down here 100 years ago were farming. They were working, you know, and this is one of the hottest parts of the country, they're working at the fields at 110 degrees, you know, 10 hours a day. So they needed food for breakfast, for lunch and for dinner that would fuel their bodies…
Seth: Right.
Interviewee: …to do that work. And so the food is it's caloric, you know. It's all of carbohydrates and things that are going to give you energy, nutrients, calories, you know, to survive the day.
Seth: Right, to go out pick cotton and do all that all day long.
Interviewee: Right. Now unfortunately, we're not doing that anymore. One, we're not doing that kind of activity anymore and two, well, we're just basically sedentary as a population.
Seth: Right.
Interviewee: So, you know, you can't eat the same way and the idea of moderation went out of the window, you know. It's like, there is no moderation anymore. People talk to me about diets all the time. I was like the most effective diet out there is the one that will never sell in paper bag form because, you know, it's one page and it's like, "Hey, dumb ass, eat half of what you have on your plate."
Seth: That's true.
Interviewee: You know. Step away from the Doritos. Stop slurping Coca-Cola like it's mother's milk.
Seth: Right. So if I'm from outside of the south and I pick up the cookbook, is there a recipe or two that you would start with as a great introduction to southern cooking?
Interviewee: You know, the thing about the book is that first, I wanted to write something that folks could relate to, that was engaging. You know, I was really inspired by one of my very good friends is John Besh and we're actually – we published from the same house at Anderson Ale in Kansas City, some wonderful people. But when John's book came out, you know, I was really inspired by it. I mean, I loved it because literally, I called him to tell him, I was like, "Do you realized I'm taking you to bed with me every night," because I would take his book to bed with me because I love that I could just open up to any page and it was fascinating and interesting. It was entertaining to read and then the recipes were great on top of that. And he accomplished the thing that I had said all along that I wanted to do which is to put together a book that folks will enjoy looking at. It's book that, you know, the recipes, they sort of pull back the curtain on simplicity and illustrate that what we do is really not that challenging. Any of those recipes, if you follow the directions, you can accomplish that dish easily.
Seth: Even I could do it is what you're saying?
Interviewee: Anybody could do it and that's part of sort of the veiled message in here. I don't go out and say it right out but it's an appeal to folks who to get back in the kitchen again. There's such an incredible joy to sharing something that you've made, understanding that when you pick something out of a book or you decide to make something, it's sharing something, it's telling a story. Like my wife the other day when we – you know, we've just moved out of our house and having to live in a tiny little condo while we're finishing the renovation on a house here in Oxford, you know, I just ran out to the store and bought the stuff to make Thanksgiving and, you know, in a couple of hours, had roasted a chicken and made dressing and sweet potatoes and green bean casserole and yeast rolls and, you know.
And so we sat down and she was, "I can't believe that you can just do this." And it's not because I'm a pro and this is what I do every day, I loved making that meal. You start cooking these foods and you can help but, you know, remember your mom dropping the turkey on the floor or your grandmother – for the first time your grandmother's spinach and it was like it wasn't disgusting, you know, to realize it was really pretty good. And we're getting disconnected from that.
Seth: I mean, there was a time when there was at least one person in every house who could cook and then quite often more so and, yeah, you're right, we're getting disconnected from it. I mean, there's a lot of people who've never seen a live chicken, never picked vegetables out of the ground.
Interviewee: Yeah, exactly. And then there's a fear of it. There's a disdain for it because it's an onerous obligation. And so everybody retreats behind the shield, "I just don't have time to do that anymore and there's no time for me to be in the kitchen." And I tell people this constantly when I'm on the road talking, I was like, "You know what, my mom, when I was a kid, used to teach six sections of history every day. She made a hot breakfast for us before we went to school. She packed us all with sack lunch and then we came home and she made dinner for the entire family and we all sat down at the table with no TV and we talked and we ate dinner and you ate what was put in front of you.
And then when it was over, more often than not, she cleaned up the kitchen by herself and then she went off and did her school work. So don't tell me there's no time to cook.
Seth: Right.
Interviewee: Because stuff is not changed that much.
Seth: No. It had gotten easier. We got microwaves now. I suspect that you don't endorse that.
Interviewee: The microwave, and this is because my wife and I share it, is probably the most used piece of equipment in our kitchen, not by me, but there's room for microwave. I mean…
Seth: I won't tell…
Interviewee: You know, you look at the proliferation of the Magic Chef or Turbo Chef these days which is a combination of a microwave and a convection oven. It's what you see in subway that they melt your cheese, melt and toast your cheese with now.
Seth: Right.
Interviewee: Those are popping up in kitchens everywhere. Chefs love them, so don't let anybody lie to you and tell…
Seth: And tell you that they're not using them, you don't believe them?
Interviewee: Exactly.
Seth: All right, John, are you ready to play a little game?
Interviewee: I am ready to play a little game.
Seth: Okay. This game is called Out of the Frying Pan. Here's how it works, I'm going to ask you a series of rapid fire questions. Just tell me the first thing that comes into your mind. Are you ready?
Interviewee: Go ahead.
Seth: All right. Walk me through some of your restaurants and tell me if it's my first time visiting that restaurant, what is the dish that you recommend that I order?
Interviewee: City Grocery, you're going to have Shrimp and Grits. Boure, you're going to have The Reuben. At the Lamar Lounge, you're going to have the Whole Hog Barbecue Plate with whatever sides you like. At Snackbar, you'll have whatever Vish is serving for vegetarian special that night. And at Big Bad Breakfast, you'll have what we call The Pylon, a waffle that's piled with chili and hotdogs, cheese, slaw, jalapeno peppers, mustard, mayonnaise and oyster crackers.
Seth: Yeah, I don't know why they say southern cooking isn't healthy.
Interviewee: David Chang said that was his death row meal. If he was going to die, it was the last thing that he had to eat and he would choose, that would be The Pylon.
Seth: That sounds like a good choice. All right. Your wine list has been recognized as being absolutely fantastic. What wine do you recommend?
Interviewee: You know, I'm always going to go for the Venge family reserve Scout's Honor is into Dublin; any of Dan Costa's Pinots; Mark McWilliams from Arista makes a Pinot that we pour by the glass that I think is absolutely spectacular. And then we always keep a couple of really, really nice burgundies tucked into the list; the Perante, Corton, Premiere Cru which is a white Corton is absolutely one of my favorites.
Seth: Nice. And you like to hunt wild game, right?
Interviewee: I hunt mostly birds.
Seth: Okay. Where is the best place to hunt birds down there?
Interviewee: South Louisiana I think. I like South Louisiana because the ducks flies out and they kind of pile up at the edge of the march because all of a sudden, they're in the Gulf of Mexico and so there's always good shootin' in South Louisiana. Stuttgart, Arkansas is the absolute home. It is the Mecca for Green Head Mallard Shoot.
Seth: I know that you paired a song with every recipe in the book. You can actually pull them up on on Spotify. Tell me about your favorite song pairing with the dish, with the recipe from the book.
Interviewee: That's kind of tough . You know, I love Pancho and Lefty. It's one of my favorite songs; "Angel Flying Too Close to the Ground" is right there with it. All of the songs in the book have a special meaning for me whether they're obvious and it's "Sweet Potato" by Booker T and the MGs paired with pickled sweet potatoes which is very obvious to, you know, more esoteric songs like "Tiny Dancer" I think is in there by Elton John. I tell folks, you know, from the inceptions like there's nobody else on the planet that's going to like every song on this playlist. They were all picked for, you know, just very odd reasons and they're just meant to be enjoyable and sort of evoke the, you know, an emotion while you're cooking or eating.
Seth: Last question, you know, obviously you're from New Orleans and a couple of years ago, Katrina hit and I know you did some work to help people after Katrina. Tell me a little bit about what you did and what you saw.
Interviewee: I mean, this is – we could do an entire another podcast on this. Going back into New Orleans shortly after the storm hit was one of the most awful and traumatic things that I've ever seen in my entire life. And in the first two weeks, we were back three times. And so I saw a lot in those first two weeks after the storm that was very traumatic and I wouldn't wish some of the images on my worst enemy.
I realized when we watched the levee failures and the city began to fill with water on CNN the day that the storm passed that I was going to go and I actually gathered all of my managers at all the restaurants and said, "Look, I don't know what I'm going to go do, but I'm going to be gone and because I have to go do something." And phone sort of ringing immediately with folks all over the country who were putting together, you know, fund raiser event dinners and I started traveling around and doing these dinners pretty heavily sort of immediately after the storm and, you know, just got to where. My family was displaced. My parents were living with me. My brother had come through and he and his family settled in Houston and our worlds were all completely upside down.
And so I was just traveling from town to town and doing these dinners and drinking way too much and, you know, telling stories and just trying to cope with what we were dealing with because it was kind of like, you know, the lost of the family member and we didn't know what was going to happen with the city. So I remember I woke up in a hotel room in Philadelphia one morning and my phone was ringing and it was buddy Lolis Elie who was a writer for
Times-Picayune and the most recently writer for Treme.
And he said, "We've located Willie Mae. She showed up on the doorstep at the restaurant and the police has a picture up and now we'll send her back to Houston." She was a 90-year old woman had left her family in Houston made her way back to New Orleans because she was just – she know what to do except to get her restaurant back open.
And he said, "You know, we should see what we can do to help her. It's pretty bad down there." So, you know, sort of light bulb went off of my head and I was like, "Okay. I can get onboard with this." This is something that, you know, within the scope of our ability. And so we went down in New Orleans and scouted it and it was – they'd taken 8 feet of water. It was totally destroyed and then, you know, on top of that, the building itself was shoddily put together at best.
And so we assembled a group of volunteers and over the course of that five weekends completely gutted the place and then all of a sudden, you know, our volunteers, they didn't dry up but, you know, what we thought was going to be replacing sheetrock ended up becoming a total gut job. And so there was a conference call one day where couple of the folks who'd helped organized the initial deals, I said, "All right, what the hell are we going to do now? We've gutted this woman's restaurant and, you know, it's got to rebuild and I don't know how many any insurance, have any savings…" and I just remember sitting there going, "I got this guys, I got this and here's what we're going to do."
And so I sort of took on the contractor's responsibilities and started organizing volunteers or going down on my own and so for the next 18 months, spent pretty much all of my time running back and forth to New Orleans and rebuilding this restaurant and apartment. And it was filled with trauma and some trial. I mean, actually, I found myself I was not insanely spiritual at that time. I just find myself praying for God to help me see this thing through because we didn't know what was going to happen with the family and, you know.
There was a point where I was terrified that we were going to have to raised a quarter of a million dollars and spent all this time rebuilding this thing and would hand the keys over and all of a sudden, they just slap a for sale sign on the side of it when our intent was to save a landmark in a very, very troubled neighborhood and create a beacon of hope through its being rebuilt that, you know, the folks in the neighborhood could gather.
Seth: Right.
Interviewee: The end result was her great granddaughter has taken it over, does an unbelievable job. The restaurant is better and more vibrant than it's ever been. The amount of, particularly Internet buzz that we got off of the project and then print attention that we got, has turned it into sort of like the cult food destination in the entire country.
Seth: That's fantastic.
Interviewee: So it's a place that – you know, it'd operated for 50 years. If we hadn't been there to help them rebuild and formulate what they were going to do to move forward, it would not exist anymore. And now, not only does it still exist, but it's doing better than it ever has from a business standpoint. The food is better than it's ever been. There are few things in the world that I could be more proud of.
Seth: Oh, that's an awesome story. I'm so glad to hear that.
Interviewee: And it's the best fried chicken you'll ever eat.
Seth: I'm in!
Interviewee: Which now leads me to my trivia question.
Seth: Oh, yes. I've thought I was going to escape that. What is your trivia question?
Interviewee: Are eggs dairy or poultry?
Seth: You know, I'm not going to sleep now that I'm thinking about this. This is one of those, did Adam and Eve have belly buttons kind of questions.
Interviewee: It is the essence of which came first, the chicken or the eggs, so anyway, let the debate begin.
Seth: All right. We'll start that debate on Twitter. So the book is
Pickles, Pigs and Whiskey: Recipes from my Three Favorite Food Groups and Then Some. People can buy it on Amazon or in book stores. The restaurants include among others, City Grocery, Big Bad Breakfast, Nacho Mama's, Boure and Snackbar. How can people find you online or on social media if they want to?
Interviewee: We are at CityGroceryOnline.com or you can get me on Twitter at @BigBadChef and I think Instagram is @JohnnySnack.
Seth: All right. Well, John Currence, thank you so much for taking the time to talk with us. This is fascinating.
Interviewee: Thanks, brother. It was great to talk to you and to your listeners.
Seth: My name is Seth Resler. This is the Find Dining Podcast. Couple of shownotes before we go, first of all, like I said, please subscribe to this podcast in iTunes or on YouTube. You can find them both there. If you head over to iTunes, also, leave a review. That helps us out. That helps other people find the show. You can follow us on Facebook or on Twitter. You can also find us on Pinterest. We are on Instagram. We are all over the place really, all over social media. And if you want to find links to any of the things mentioned in the show, head over to TasteTrekkers.com/podcast. You will find all the links over on the episode show page.
Finally, if you want to be a guest, we would love to have you on. Just head over to TasteTrekkers.com, click the Contact Us link and send us an email and we'll get you on. Thanks so much for listening.