Top 5 Places to Go for Sushi in Boston
As a food blogger I love all types of food, but sushi just might be my favorite.
I usually prefer sashimi to rolls, and appreciate the clean and delicate flavors of the freshest most, high quality raw fish.
My favorites tend to be places that do sashimi really well, so after trying just about every spot in Boston here are my picks!
1. O Ya
This tiny sushi bar has won awards for best restaurant in Boston and has received national attention. O Ya sushi is about as gourmet as it gets, with lots of truffles, caviar, wagyu beef, and fois gras. The menu includes a la carte options, as well as a small and large tasting menu.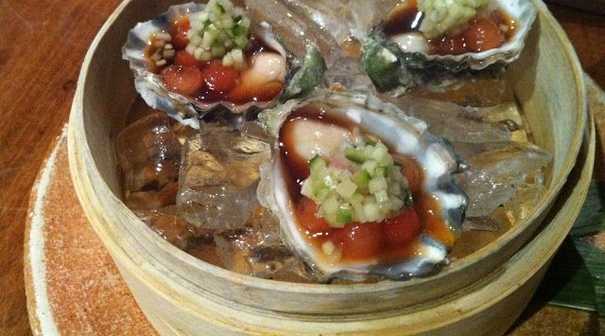 The small tasting menu is the chef's whim (although you can provide input), while the large is determined each night and includes many dishes not available on the regular menu. I've tried both tasting menus, and would definitely recommend going this route rather than a la carte (it's a better value and you get to try more dishes). No matter which you order, in the in house sommelier will provide expert wine and sake pairing to complement your meal.
As one of the most expensive restaurants in the city- this is definitely a special occasion kind of place, but I make it a point to go at least once a year and always order the fois gras and chocolate.
(617) 654-9900
9 East Street Place Boston, MA 02111
Chef Proprietor: Tim Cushman
Proprietor & Sake Sommelier: Nancy Cushman
2. Oishii
Oishii is my regular sushi spot, and though its very high end it somehow manages to feel very accessible. The menu includes a good mix of gourmet items like Kobe and truffles, and basic maki, nigiri, and sashimi. I've ordered the omakase a couple of times, but usually prefer to order a few of the specialty appetizers and finish with a sashimi plate.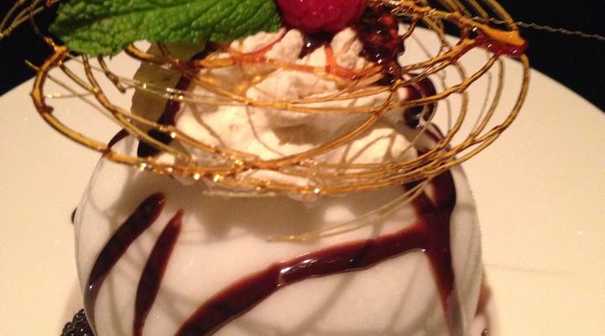 The presentation on some of the dishes really stands out, like the Kobe beef you cook on a hot stone at your table, the salmon on fire that literally comes out over a bed of flames, or any of the beautiful desserts like my favorites the coconut sphere with coffee mousse or frozen melon with gold flakes.
(617) 482-8868
1166 Washington Street, 
Boston, MA 02118
Chef Owner: Ting Yen
3. Uni
Uni is a swanky sashimi bar inside one of Boston's best French restaurants. Naturally the dishes have a bit of a French fusion feel; the presentation and flavors are both exquisite with a hint of the molecular gastronomy Uni is known for.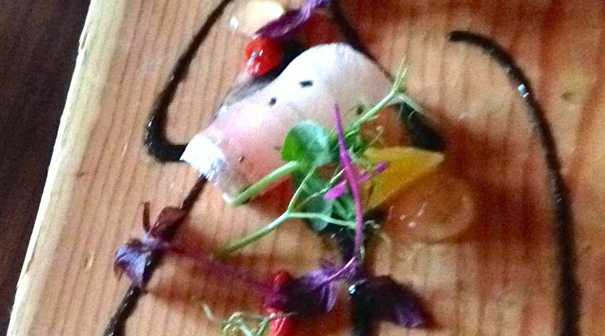 Uni offers an a la carte menu or two chefs tasting menus, often with a supplemental A5 Wagyu beef. The most exclusive Wagyu in the world comes from the Japanese city Kobe, and the beef is graded according to the quality and amount of marbling. A5 is the highest grade, which makes it literally the best beef in the world. Uni is one of only a couple of restaurants in Boston to offer A5 at all, and at $25 an ounce it's definitely the lowest price I've ever seen.
(617) 536-7200
370 Commonwealth Ave Boston, MA 02215
Owner: Ken Oringer
Executive Chef: Tony Messina
4. Oga
Oga in Natick is the best sushi in the Boston suburbs and a bit of a hidden gem, located in a strip mall just past the Natick Collection. Most of the sushi is traditional – no frills just really fresh, good quality fish. My favorite dish, Oga's sushi dinner is the exception.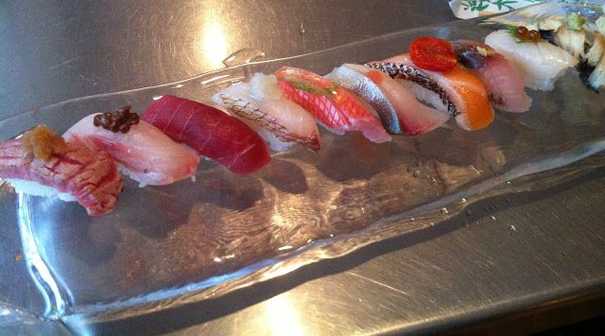 The selection changes daily and comes with eight or ten specially selected pieces of sushi. These fish are more unusual and often flown in from all over the world. I've ordered it, and had Seared O'Toro, Blue Fin Tuna, Golden Eye Salmon, Marinated Salmon, and House Eel among others.The Chef's special also includes Miso Soup and a House Salad, which makes it plenty of food for a light dinner.
(508) 653-4338
915 Worcester Street (Route 9) Natick, MA 01760
Sushi Master: Toru Oga
5. Fugakyu
Fugakyu is probably the most traditional Japanese restaurant I've tried in Boston. The place is huge, with a koi pond in the lobby and private dining rooms with sliding rice paper doors where you can sit traditionally on the floor (although there are also plenty of American style tables and chairs).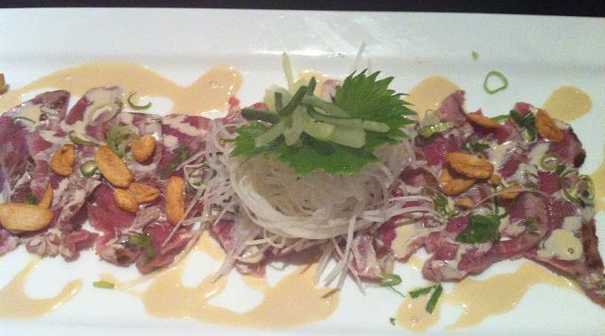 The menu is also large, with a wide variety of nigiri, sashimi, and plenty of specialty rolls. My favorite is to order a few of the appetizers like the beef or tuna Carpaccio and tuna tartare, then finish with a sashimi plate. If you sit at the sushi bar Sun – Tues night, you can grab small plates off boats floating by for $3-$4 a piece, which is a great value.
(617) 734-1268
1280 Beacon St Brookline, Massachusetts 02446
What's your favorite local spot for sushi?
Kerrie has blogged about food and wine at Urban Foodie Finds for almost four years; check her out and follow her progress toward trying every Michelin starred restaurant in the US! She is also is co-founder of Blog and Tweet Boston, a group dedicated to networking and connecting bloggers with local businesses.