Top 5 Coffee Shops in Los Angeles
To me, coffee is more than just a ritual to wake in the morning, it is an experience. Every coffee shop has a unique personality, sense of style and craft to making the perfect cup of coffee. As a Los Angeles native and passionate lover of gourmet coffee I am very jubilant to share with you my most adored coffee shops in the area.
1. Go Get Em Tiger
Located on the quaint picturesque street of Larchmont is my absolute favorite coffee spot Go Get Em Tiger! Apart from is delightfully playful name, it is the perfect place to escape to have a sumptuous cup of joe. The decor is clean and modern with a large bar. Instead of waiting in line you walk up to the bar and order your coffee. You can stand European style and have your coffee at the bar or sit at their small geometric shaped tables. My favorite is their Iced Almond Macadamia Latte that are served in glass mason jars. They make their almond milk in house and its absolutely rapturous! They also have a great happy hour from 4-8pm everyday with a delectable assortment of pies like their Black Plum Pie,Salted Caramel Appel Pecan or Kabocha Squash.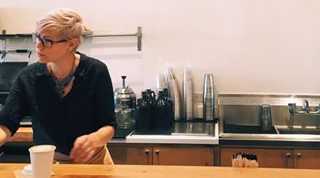 $$
230 N Larchmont Blvd, Los Angeles, CA
2. Sqirl
A tiny gem tucked among the eclectic streets of Silver Lake is my absolute favorite coffee and brunch spot Squirl. The shop is always bustling with stylish hipsters and innovative dishes to tantalize the pallet. Don't be deterred by the line, this coffee shop and restaurant is worth the wait. While very small the menu is quiet large. My coffee favorites are "The 1 & 1 4" which is a single shot espresso and a single shot of macchiato served side by side, their "Lait 'N' Egg" which is a Vietnamese stye iced Cortado shaken with egg whites or the "Al Puccino,"a sweetened iced cappuccino. If your stopping in for coffee you should definitely take a look at the menu as well. Their Brown Rice Porridge with traditional Kokuho Rose Brown Rice, Straus milk, toasted hazelnuts and choice of home made Jam is positively sinful.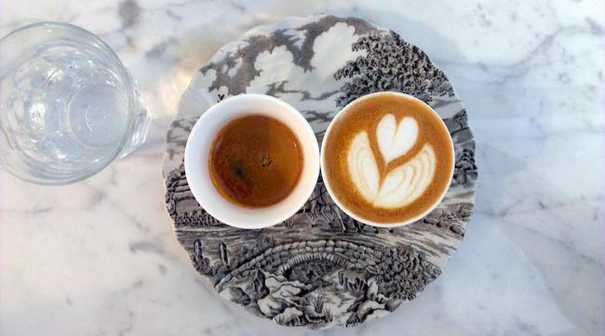 $$
720 Virgil Ave #4, Los Angeles, CA
3. Coffee + Food
If you love Chi Tea Latte's then Coffee+ Food has one of the best. Their Chi Tea Latte is the perfect blend of sweetness and tea. I also love their black coffee. Coffee + Food uses a medium roast from Central America, South America and Indo Pacific. The taste is smokey caramel and molasses.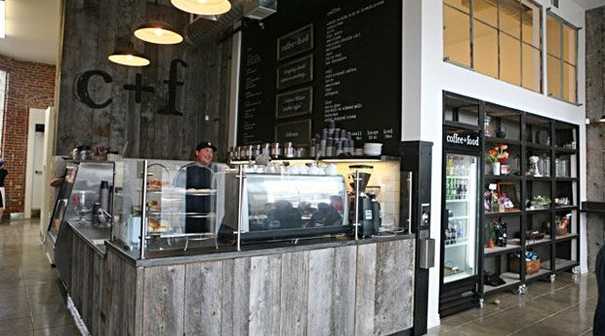 $$
5630 Melrose Ave, Los Angeles, CA
4. Bullet Proof Coffee
Health nuts will be the first to sing the praises of Bullet Proof Coffee. Known for its ability to enhance performance and focus coffee drinking is taken to the next level. Bullet Proof Coffee is thoughtfully crafted with organic hand picked coffee beans in Central America, the strict Bulletproof Process™ minimizes performance-robbing mold, bacteria and toxins and XCT and Brain Octane which is high quality fat. If you have to get your game face on this is the coffee you want to drink. They also have a small food menu there that serves Non Gmo, No gluten, No sugar, Grass-fed, Local! Its such a treat to find a place that features quality products, without even having to study the menu!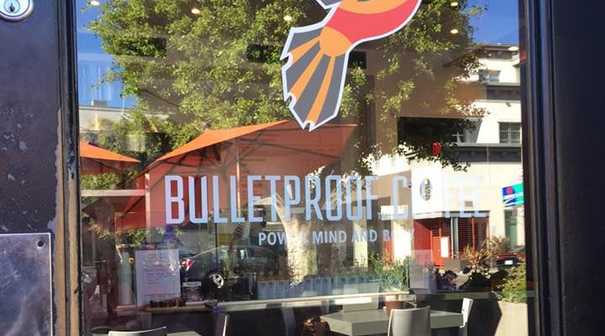 $$
3110 Main St, Santa Monica, CA
https://www.bulletproofexec.com/bulletproof-coffee-shop/
5. Sycamore Kitchen
On the trendy LA Brea Avenue, home to many of LA's trendiest and most unique restaurants, take a trip to Tuscany with Sycamore Kitchen's Tuscany Latte. Their Tuscan latte is simply delectable. It is made with fresh rosemary, maple syrup and creamy milk. I also love their Iced Cubano with espresso, creamy milk and cinnamon! Sip these sweet savory coffees while listening to hollywood most elite directors, writers pitch movies and tv shows an ear shot away. Its scrumptious and entertaining!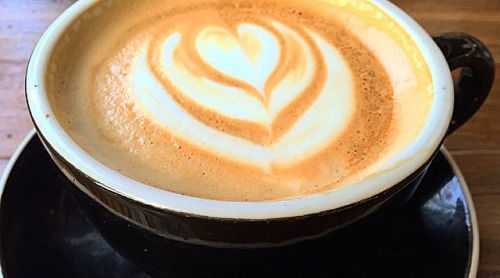 $$
143 South La Brea Ave, Los Angeles, CA