The Top 5 Places to Eat for Less than $5* in Los Angeles
*Give or take.
When you find yourself in Los Angeles with only a fin in your pocket, here is the list of the top 5 places to get the most bang for less bucks! The Los Angeles dining scene is hot on the heels of New York City and Chicago, but that doesn't mean you have to spend a lot to get a great meal!
These 5 restaurants are where you can taste the essence of multicultural L.A. for less than it costs for the cab ride there.
1. Chego
Only the father of the food truck movement, Roi Choi, could bring us such Korean goodness and for such little money! His beer battered ooey gooey fries for $6 will keep you coming back!
727 North Broadway, Los Angeles, CA
2. Pink's Hot Dog
An L.A. Institution since 1939 that began with a couple of Pink's selling hot dogs on the corner, and morphed into an L.A. Landmark! Pink's Hot Dogs is still a place you can go and have an original chili dog for $3.85.
Plus with an ever changing menu of "super star dogs" you can keep coming back to Pink's to taste the celebrity dujour!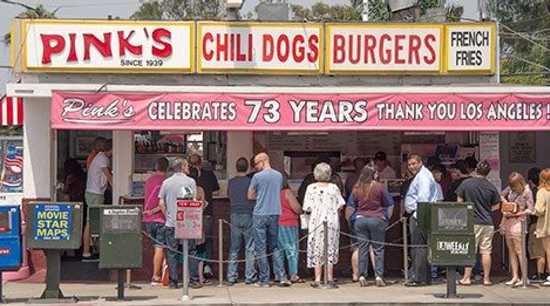 Never a dull moment, and always a line at Pink's
709 N. La Brea Avenue, Los Angeles, CA
(323) 931-4223
http://pinkshollywood.com
3. Ink Sack
Surprising low prices for such a hot chef, Michael Voltaggio's Ink Sack feeds the masses with his well priced "sandos" My personal favorite is the Jose Andres aka "the spanish godfather" made with ham, tomato, chorizo and manchego for $6 dollars.
Another great find is the cold fried chicken, and with a $5 price tag you can afford to have 2.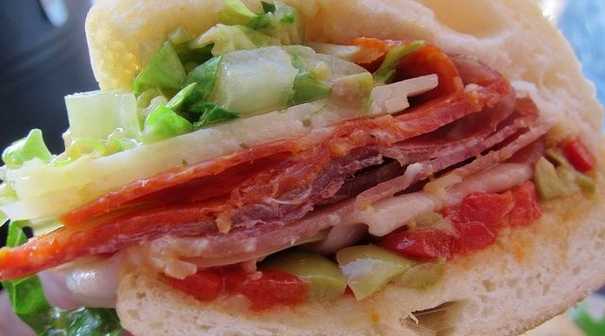 The Spanish Godfather
8360 Melrose Avenue, Los Angeles, CA
http://mvink.com
4. Porto's Bakery
Although this restaurant is technically in the valley, it's worth the drive for some of the best Cuban food in the city (and as a Cuban girl I should know!)
A freshly pressed "Medianoche" will only cost you $4.25...possibly less than the cost of the gas it took to get you to Glendale!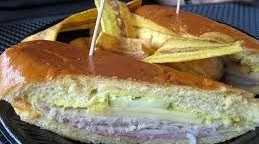 A Mignight Snack Sandwich
315 N Brand Blvd, Glendale, CA
(818)956-5996
http://portosbakery.com
5. In-N-Out Burger
No list of affordable LA eats would ever be complete without a nod to the food that has kept it classy since the beginning.
Even with a recent 10 cent price hike, you can still get a cheeseburger "animal style" off the not so secret menu for less than $4.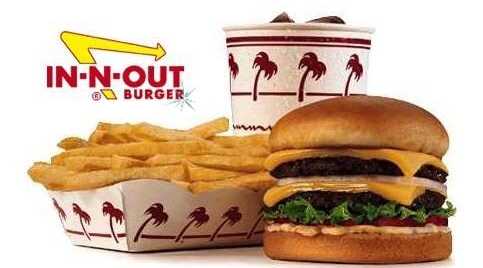 In-N-Out
7009 Sunset Blvd, Los Angeles, California
http://www.in-n-out.com