Podcast Episode 103: Chef Michael Cimarusti of Providence in Los Angeles
In this episode of the Find Dining podcast, Chef Michael Cimarusti, owner of Providence in Los Angeles, tells us about his culinary journey. We discuss his time cooking in France, the secrets of seafood, and his family's recent culinary travels in Europe. Restaurant critic Johnathan Gold of the Los Angeles Times named Providence on his Top 101 Restaurant List in 2013 and 2014.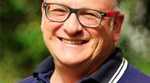 Paul Nirens
Chef Michael and his wife studied under Larry Forgione at American Place

Compare the formality of Le Cirque to the causal elegance of Spago

Michael shaped his first menu at Water Grill

When in England, it's okay to bring the kids to Dinner by Heston Blumenthal

Find J Sheekey in the Theatre District of London

Zio's is a great old school restaurant

Head to Seasalter to eat at the pub at the Sportsman

When in France, dine at Arpege, Le Coquillage, or be a guest at Michel Bras' inn

When in Spain, enjoy tapas at Arzak in San Sebastian
1. Food For Thought
Q: To what did Julia Child attribute her longevity and good health?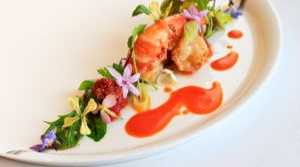 Prawns (photo by Lisa Cohen)
A: A steady diet of red meat and gin.
2. Out of the Frying Pan Picks
Influential cooking shows or books: Le Livre de Michel Bras, Simply French: Patricia Wells Presents the Cuisine of Joel Robuchon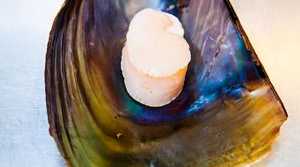 Fresh Sea Scallop
Favorite local merchants/farmers: Sea Stephanie Fish

Dish for newly adventurous eaters: uni in champagne reduction

Favorite beverage to pair with seafood: wine or sake

Great place to get dinner for under $20: Pizzeria Mozza

Chefs to watch in Los Angeles: Josiah Citrin at Melisse, Jon and Vinny at Animal, Jeremy Fox at Rustic Canyon, Chad Colby of chi Spacca

Advice for up-and-coming chefs: Work hard, stay inspired, and learn the history